The Low Back: How Much Do You Know About Low Back Pain?
10 Questions
| Total Attempts: 118
---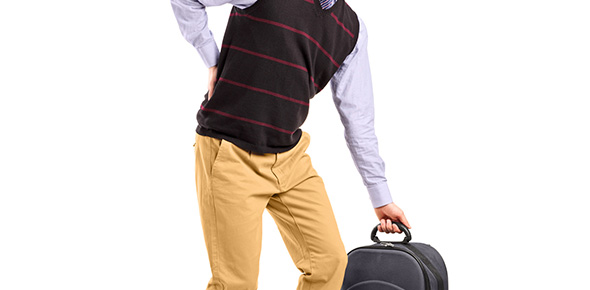 One out of every five people in the United States suffers from low back pain. The standard conventional treatments are often of limited help, with medication providing only temporary relief. How much do you know about the relevant anatomy, assessment tests, and effective treatment techniques that can reduce, prevent, and eliminate severe and chronic low back pain?
---
1.

A.&nbsp

B.&nbsp

C.&nbsp

D.&nbsp

L3 nerve root compression

2.

A.&nbsp

B.&nbsp

Quadratus Lumborum muscle

C.&nbsp

D.&nbsp

3.

If there is pain in the left side of the genitalia when side flexing to the right, what is the likely cause?

A.&nbsp

Sacrotuberous ligament sprain

B.&nbsp

C.&nbsp

D.&nbsp

An iliolumbar ligament sprain

4.

A.&nbsp

Sacroiliac ligament sprain

B.&nbsp

C.&nbsp

D.&nbsp

5.

An intense pain in the low back on passively stretching the quadriceps with the client in prone position indicates a problem in the:

A.&nbsp

B.&nbsp

C.&nbsp

L3 nerve root compression

D.&nbsp

6.

The client complains of pain in the lower buttock radiating down the back of the thigh, lower leg and into the heel. Active flexion is the only motion that causes pain. What is most likely injured?

A.&nbsp

B.&nbsp

C.&nbsp

The sacrotuberous ligament

D.&nbsp

7.

If the psoas is weak when tested, which nerve root or roots are implicated?

A.&nbsp

B.&nbsp

C.&nbsp

D.&nbsp

8.

A.&nbsp

An S2 nerve root compression

B.&nbsp

An injury to the intestines and/or the bladder

C.&nbsp

An S4 nerve root compression

D.&nbsp

9.

A.&nbsp

B.&nbsp

10.

A.&nbsp

Quadratus lumborum strain

B.&nbsp

Bilateral iliolumbar ligament sprain

C.&nbsp

D.&nbsp

Suprasacral ligament sprain