Is Breastfeeding Right For You?
5 Questions
| Total Attempts: 1131
---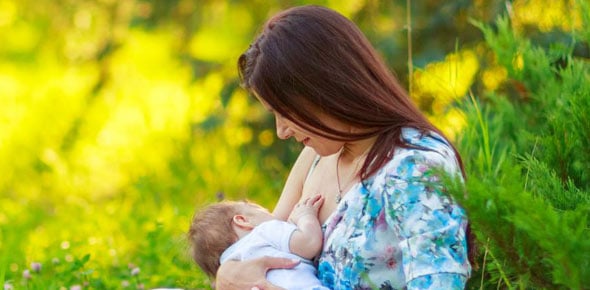 Making the decision to breastfeed can be a difficult choice to make. Take this quiz to find out which method is right for you and your baby.
---
You May Get
Breastfeeding may be the best option for you.
Your results indicate that breastfeeding may be right for you and your baby. You are able to spend the time required to develop a breastfeeding relationship, and you have a supportive network of family and friends that will cheer you on. And most of all, you value providing your little one the most ideal, and all natural food especially made for that bundle of joy!
Bottle feeding formula may be the best option for you.
Your results indicate that feeding your baby formula with a bottle may be right for you. You may view breastfeeding as inconvenient or your schedule may not allow time for it. You are confident your baby will receive adequate nourishment from formula. You are not concerned with the cost of maintaining a formula and bottle supply as long as your sweet little one is happy and healthy.
You're still not sure...
...and that's okay! This is a big decision! Keep up your research. Talk to your spouse and/or family, and other new mothers who have had to make the decision recently. Other opinions are valuable, but remember, yours is most important!
1.

It is important to you to provide your baby with an all natural and sustainable source of food.

A.&nbsp

B.&nbsp

C.&nbsp

2.

It is important to you follow the breastfeeding recommendations provided by doctors and pediatricians.

A.&nbsp

B.&nbsp

C.&nbsp

3.

You are able to keep up with the cost of maintaining a formula and bottle supply.

A.&nbsp

B.&nbsp

C.&nbsp

4.

Is your schedule (work, school, family, etc.) flexible enough to allow for breastfeeding and pumping when it is required?

A.&nbsp

B.&nbsp

C.&nbsp

5.

Are you physically comfortable with the idea of breastfeeding your baby at times when you are away from home?

A.&nbsp

B.&nbsp

C.&nbsp