Twilight: How Well Do You Know Edward Cullen?
11 Questions
| Attempts: 906
---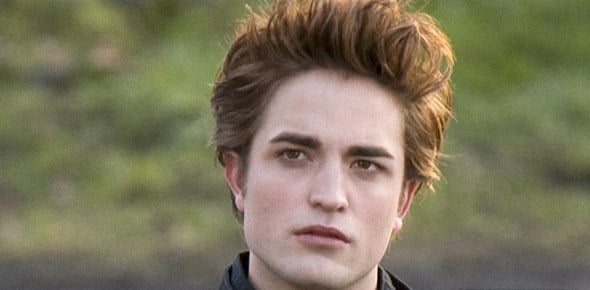 Twilight movie character quiz, let's find out now how well do you know about Edward Cullen by taking this interesting quiz!
---
You May Get
You Know Everything!!!
You have Read the books and know everything about this hot vamp!
Sort of...
You know a little about this vampire hottie! Read and study a little more, and you'll be a perfect match for the dreamy Edward!
& many more results.
Start this quiz
to find your result.
1.

When was Edward Cullen born?

A.&nbsp

B.&nbsp

C.&nbsp

D.&nbsp

2.

What is Edward Cullen's birth name?

A.&nbsp

B.&nbsp

C.&nbsp

D.&nbsp

3.

What does Bella compare Edward's eyes to?

A.&nbsp

B.&nbsp

C.&nbsp

D.&nbsp

4.

What color is Edward's hair?

A.&nbsp

B.&nbsp

C.&nbsp

D.&nbsp

5.

What is Edward's special Ability?

A.&nbsp

B.&nbsp

C.&nbsp

D.&nbsp

6.

How old was Edward when Carlisle bit him?

A.&nbsp

B.&nbsp

C.&nbsp

D.&nbsp

7.

What was Edward dying of when Carlisle bit him?

A.&nbsp

B.&nbsp

C.&nbsp

D.&nbsp

8.

Who is Edward's grilfriend?

A.&nbsp

B.&nbsp

C.&nbsp

D.&nbsp

9.

In what class does Edward sit next to Bella in?

A.&nbsp

B.&nbsp

C.&nbsp

D.&nbsp

10.

What car does Edward drive?

A.&nbsp

B.&nbsp

C.&nbsp

D.&nbsp

11.

How did Edward plan to kill himself?

A.&nbsp

B.&nbsp