How Much Do You Know About The Book "Unwind"? Part 1
---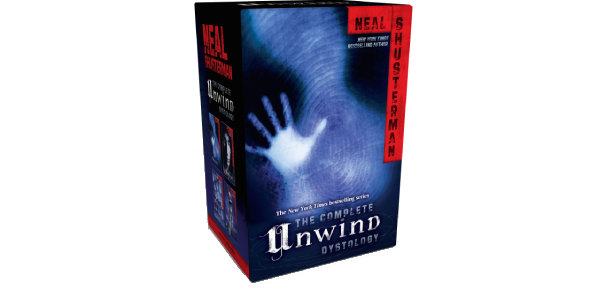 Fun and quick quiz!
---
1.

How old is Connor?

A.

B.

C.

Correct Answer

A. 16 years old

Explanation

Connor is 16 years old because it is stated in the answer choice.

2.

How many siblings does Lev has?

3.

Risa plays a musical instrument. Which instrument does she plays?

A.

B.

C.

Explanation

Risa plays the piano.

4.

Who does Risa trust the most?

A.

B.

She doesn't trust anybody

C.

Correct Answer

C. Her piano teacher

Explanation

Risa trusts her piano teacher the most because the question specifically asks who she trusts the most, and the answer options include her parents and the piano teacher. Since the correct answer is "her piano teacher," it implies that Risa trusts her piano teacher more than her parents or anyone else.

5.

Who does Lev trust the most?

A.

B.

C.

Correct Answer

A. Pastor Dan

Explanation

Lev trusts Pastor Dan the most because he is likely to seek guidance and support from a religious figure like a pastor. It is common for individuals to confide in and trust their spiritual leaders, especially when faced with personal or emotional challenges. Additionally, Lev's trust in Pastor Dan could be influenced by their close relationship, shared beliefs, and the guidance and advice that Pastor Dan provides.

6.

What is a "tithe"?

A.

Is the 10% Christians are suppose to give the church

C.

Also known as the "Heartland War"

Correct Answer

A. Is the 10% Christians are suppose to give the church

Explanation

A "tithe" refers to the practice in Christianity where believers are expected to give 10% of their income or earnings to the church. This financial contribution is seen as a way to support the church's activities, maintain the clergy, and help those in need within the community. It is considered a form of worship and obedience to God's teachings.

7.

Who was a "Tithe"

Explanation

Lev was a "Tithe" because in the book "Unwind" by Neal Shusterman, a tithe is a child who is born and raised to be unwound, meaning their body parts are harvested for transplant purposes. Lev was chosen by his parents to be a tithe and was raised with the belief that being unwound was a noble sacrifice.

8.

There is a girl that is willing to run away with Connor, then she changes her mind. what is her name?

A.

B.

C.