Keyboarding Skills Quiz On Home Row Keys!
10 Questions
| Total Attempts: 1790
---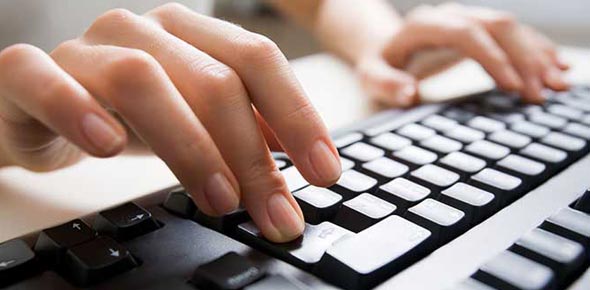 Well, how are you, Geeks? Hope you all are fine. So, this quiz has been created to test your keyboarding skills. It will test your knowledge about the way you use the keyboard buttons while typing. A home row refers to the row of keys which are placed on the QWERTY layout keyboard by using different fingers. Read the questions carefully and answer. So, let's try out the quiz. All the best!
---
1.

Which is NOT a proper typing technique?

A.&nbsp

Feet are flat on the floor.

B.&nbsp

C.&nbsp

Fingers curved on the homerow keys.

D.&nbsp

Eyes are down at the keyboard.

E.&nbsp

Wrist are parallel to the keyboard.

2.

Which are the homerow keys for the LEFT hand?

A.&nbsp

B.&nbsp

C.&nbsp

D.&nbsp

3.

Which are the home row keys for the RIGHT hand?

A.&nbsp

B.&nbsp

C.&nbsp

D.&nbsp

4.

To "key a line" mean to ...

A.&nbsp

B.&nbsp

C.&nbsp

5.

There are ____________ homerow keys.

A.&nbsp

B.&nbsp

C.&nbsp

D.&nbsp

6.

To reach for the letter "O" you would use which finger?

A.&nbsp

B.&nbsp

C.&nbsp

D.&nbsp

7.

Which program do we use to create our lessons?

A.&nbsp

B.&nbsp

C.&nbsp

D.&nbsp

8.

The "u" key and the "m" key are struck by the

A.&nbsp

B.&nbsp

C.&nbsp

D.&nbsp

9.

The "g" key is struck by the

A.&nbsp

B.&nbsp

C.&nbsp

D.&nbsp

10.

The "y" key is struck by the

A.&nbsp

B.&nbsp

C.&nbsp

D.&nbsp