The Farm Chalenge For Kids
---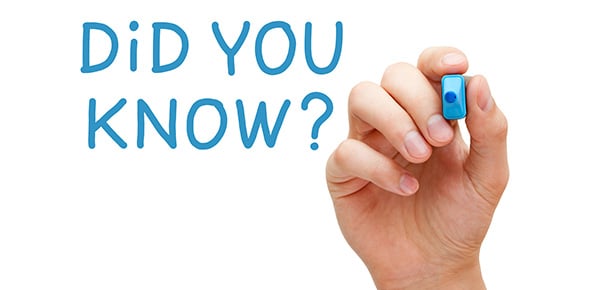 This Challenge Is Especially Made For Little Child's, Its Lots Of Fun!
---
1.

Witch Of These Animals Eat Hay?Dog Cow Mouse Cat

A.

B.

C.

D.

Explanation

Cows eat hay. They are herbivorous animals that primarily feed on grass and other plant material, including hay. Hay is a common feed for cows as it provides the necessary nutrients and fiber for their digestion. Cows have a specialized digestive system that allows them to extract nutrients from plant material efficiently, and hay is an essential part of their diet.

2.

Is A Potato Vegetable Or Fruit?

Correct Answer

A. Vegetable

Explanation

A potato is classified as a vegetable because it is a root vegetable that grows underground. It is a starchy tuber that is commonly used in savory dishes and is not typically consumed as a sweet or dessert item, which is characteristic of fruits. Additionally, potatoes are commonly included in the vegetable group in dietary guidelines and nutritional classifications. Therefore, based on its botanical and culinary characteristics, a potato is considered a vegetable rather than a fruit.

3.

A Male Sheep Is Called...

Explanation

A male sheep is called a ram. This term is commonly used to refer to an adult male sheep. Rams are known for their large, curved horns and are often seen leading a flock of sheep. They play an important role in breeding and reproduction within the sheep population. The term "calf" refers to a young cow or bull, while "duck" is a type of waterfowl. Therefore, the correct answer is ram.

4.

What Is A Barn?

B.

A House Where Animals Live

C.

Correct Answer

B. A House Where Animals Live

Explanation

The correct answer is "A House Where Animals Live". A barn is a building on a farm that is specifically designed to house and shelter animals. It provides a safe and comfortable living space for animals such as cows, horses, pigs, and chickens. Barns typically have stalls or pens where the animals can rest and eat, as well as storage areas for feed and equipment. They are an essential part of farm infrastructure and play a crucial role in animal husbandry and agriculture.

5.

Who Does Give Milk?

A.

B.

C.

Explanation

The cow is the correct answer because cows are mammals that produce milk. Sheep and chickens are not known for producing milk.

6.

Chicken Gives...

Explanation

Chickens are known to lay eggs as a part of their reproductive process. Eggs are a common product obtained from chickens, and they are widely consumed as a food source. Therefore, it can be inferred that the correct answer to the question is "eggs".

7.

What Is A Tractor?

A.

B.

C.

D.

Explanation

A tractor is a machine used in agriculture and construction for various tasks such as plowing, tilling, and hauling. It is equipped with powerful engines, large wheels or tracks, and specialized attachments to perform these tasks efficiently. Tractors are commonly used on farms to cultivate and harvest crops, as well as in construction sites for tasks like excavation and grading. Therefore, the correct answer is "Machine" as it accurately describes the nature and purpose of a tractor.

8.

What Does A Harvester Do?

A.

B.

Correct Answer

B. Harvest's Crops

Explanation

A harvester is a machine that is used to gather crops from fields. It is designed to efficiently cut and collect crops such as grain, corn, or hay. The harvester uses various mechanisms to cut the crops and separate them from the stalks or stems. Once the crops are harvested, they can be further processed or stored for later use. Therefore, the correct answer is "Harvest's Crops."

9.

Garlic Is A Vegetable. Is That Right?

Explanation

Garlic is commonly classified as a vegetable due to its culinary uses and its inclusion in savory dishes. However, botanically, garlic is actually a member of the Allium family, which also includes onions and shallots, and is considered a bulbous plant. Therefore, while it is often referred to as a vegetable, it is technically a bulb rather than a true vegetable.

10.

A Calf Is A...

A.

B.

C.

D.

E.

Correct Answer

C. Baby Cow

Explanation

A calf is a baby cow. Calves are young offspring of cows and are typically raised for meat or dairy production. They are born after a gestation period of around 9 months and are cared for by their mother until they are old enough to graze on their own. Calves are known for their playful and curious nature, and they grow rapidly during their first few months of life. As they mature, they eventually become adult cows.

11.

A Dog Is A Type Of...

A.

B.

C.

D.

E.

Explanation

A dog is a type of mammal because it possesses all the characteristics that define mammals. Mammals are warm-blooded, have hair or fur, give birth to live young, and nurse their offspring with milk. Dogs, like other mammals, have these traits. They are not fish, crop, grasshopper, or a house, as these options do not align with the characteristics of a dog.