Earth Week Trivia Questions Quiz!
13 Questions
| Total Attempts: 715
---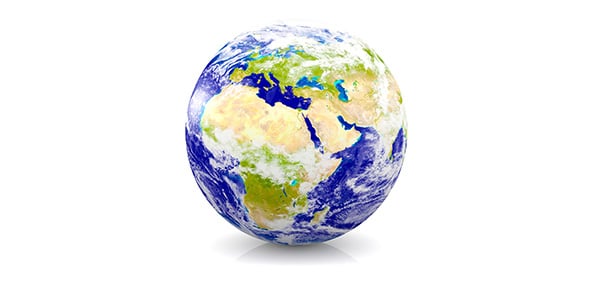 The purpose of this trivia quiz is to commemorate Earth Week. This quiz determines how much you know about the planet, animals, plants and the environment. The topics covered are related to environmental and global issues. This quiz consists of multiple choice questions and fills in the blank format. Read the questions carefully and answer. So, let's try out the quiz. All the best!
---
1.

Rainforests once covered 14% of the earth's land surface; now they cover ___%.

A.&nbsp

B.&nbsp

C.&nbsp

D.&nbsp

2.

An elephant's trunk can hold ____ gallons of water.

A.&nbsp

B.&nbsp

C.&nbsp

D.&nbsp

3.

It takes glass _________ years to decompose, which means it can be recycled an infinite amount of times.

A.&nbsp

B.&nbsp

C.&nbsp

D.&nbsp

4.

___ percent of the Earth is covered in water.

A.&nbsp

B.&nbsp

C.&nbsp

D.&nbsp

5.

How can you tell the age of a tree?

A.&nbsp

B.&nbsp

C.&nbsp

D.&nbsp

6.

Paper products make up approximately ___ percent of our trash.

A.&nbsp

B.&nbsp

C.&nbsp

D.&nbsp

7.

A male moose is called a "bull" and a female moose is called a "___."

A.&nbsp

B.&nbsp

C.&nbsp

D.&nbsp

8.

The world's highest waterfall is ______.

A.&nbsp

Victoria Falls in Zimbabwe

B.&nbsp

C.&nbsp

D.&nbsp

9.

Which of the following animal migrates from Canada to Mexico and back?

A.&nbsp

B.&nbsp

C.&nbsp

D.&nbsp

10.

Which of the following animals are extinct?

A.&nbsp

B.&nbsp

C.&nbsp

11.

The "World Water Day" is on ______.

A.&nbsp

B.&nbsp

C.&nbsp

D.&nbsp

12.

If the entire Arctic sheet is melted, the sea level would rise by ____.

A.&nbsp

B.&nbsp

C.&nbsp

D.&nbsp

13.

Which of the following issues are examples of human rights?

A.&nbsp

B.&nbsp

C.&nbsp

D.&nbsp