Test Your Knowledge About Computer Parts And Vocabulary!
8 Questions
| Total Attempts: 8546
---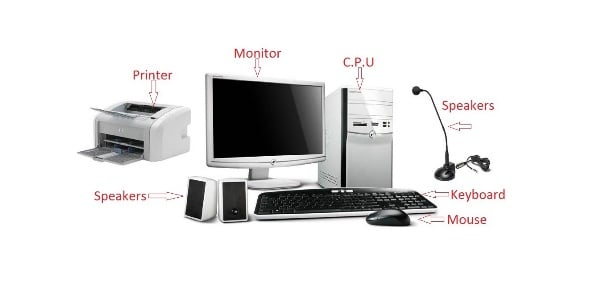 Well, in today's era, everyone is aware of using computers and laptops. But how much do you know about the hardware parts of the computer? Take this quiz to test and increase your knowledge about basic hardware parts and computer vocabulary. This quiz will test your knowledge of different computer parts and technical terms. Read the questions carefully and answer. So, let's try out this quiz. Good Luck!
---
1.

The main part or brains of the computer that processes instructions, performs calculations and manages the flow of information through a computer system.

A.&nbsp

B.&nbsp

C.&nbsp

D.&nbsp

2.

A list of commands for you to choose from.

A.&nbsp

B.&nbsp

C.&nbsp

D.&nbsp

3.

Piece of hardware that displays test and graphics from a computer.

A.&nbsp

B.&nbsp

C.&nbsp

D.&nbsp

4.

A handheld device that controls the pointer on the screen.

A.&nbsp

B.&nbsp

C.&nbsp

D.&nbsp

5.

Any part of a computer system that you can see or touch.

A.&nbsp

B.&nbsp

C.&nbsp

D.&nbsp

6.

A strip of icons on a computer display providing quick access to certain functions.

A.&nbsp

B.&nbsp

C.&nbsp

D.&nbsp

7.

A flashing symbol on the computer screen that shows where the information you enter will appear.

A.&nbsp

B.&nbsp

C.&nbsp

D.&nbsp

8.

An electronic communications network that connects computer networks and organizational computer facilities around the world.

A.&nbsp

B.&nbsp

C.&nbsp

D.&nbsp