Chemistry I - Polyatomic Ions, Electron Configurations, Bonding Models,
20 Questions
| Total Attempts: 135
---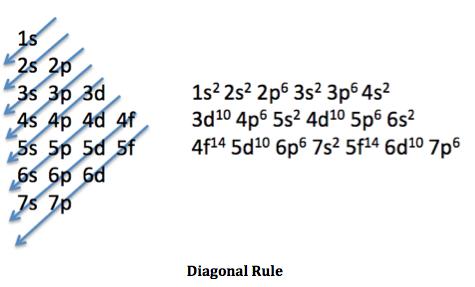 This is a quiz on certain topics in a Chemistry I class. The 3 topics covered are: 1) Polyatomic ions: Do you know you polyatomic ions, their charges, how to form a bond? 2) Electron Configurations: Are s,p,d,f familiar? 3) Bonding Models: Ionic, Molecular Covalent, Metallic, Network Covalent Note: You ARE allowed to use the periodic table at anytime throughout the quiz.
---
1.

What is the charge of the anion: CO3 ?

A.&nbsp

B.&nbsp

C.&nbsp

D.&nbsp

E.&nbsp

2.

Determine the correct chemical name for: Fe(NO3)2

A.&nbsp

B.&nbsp

C.&nbsp

D.&nbsp

E.&nbsp

3.

Determine the correct chemical formula for: Sodium Phosphate

A.&nbsp

B.&nbsp

C.&nbsp

D.&nbsp

E.&nbsp

4.

What is the same between Manganese (II) Chloride and Manganese (IV) Chloride?

A.&nbsp

B.&nbsp

C.&nbsp

D.&nbsp

E.&nbsp

5.

Determine the number of copper in one molecule of: Copper (I) Sulfate

A.&nbsp

B.&nbsp

C.&nbsp

D.&nbsp

E.&nbsp

6.

Which of the following is the correct electron configuration for Carbon?

A.&nbsp

B.&nbsp

C.&nbsp

D.&nbsp

E.&nbsp

7.

The maximum number of electrons in the 3d subshell is:

A.&nbsp

B.&nbsp

C.&nbsp

D.&nbsp

8.

Elements with 1-9 electrons in their 4d subshell are located:

A.&nbsp

B.&nbsp

C.&nbsp

Period 4 Transition metals

D.&nbsp

Period 5 Transition metals

E.&nbsp

9.

Elements with 5 electrons on their outermost p shell are located:

A.&nbsp

B.&nbsp

C.&nbsp

Period 5 Transition metals

D.&nbsp

Period 4 Transition metals

E.&nbsp

10.

The electron configuration: 1s^2 2s^2 2p^6 3s^2 3p^6 4s^2 3d^6 corresponds to the element:

A.&nbsp

B.&nbsp

C.&nbsp

D.&nbsp

E.&nbsp

The above electron configuration is incorrect. It should be 1s^2 2s^2 2p^6 3s^2 3p^6 3d^6 4s^2

11.

The maximum number of electrons in the f subshell would correspond with:

A.&nbsp

The number of elements in the transition metals

B.&nbsp

The number of elements in the lanthanoids and actinoids

C.&nbsp

The number of periods on the periodic table

D.&nbsp

The number of groups on the periodic table

E.&nbsp

The number of protons in the atom

12.

Which bonding model best describes: CH4 (g) ? (Note: CH4 is a gas)

A.&nbsp

B.&nbsp

C.&nbsp

D.&nbsp

E.&nbsp

13.

Which bonding model best describes: SiO2 (s) ? (Note: SiO2 (s) is very hard)

A.&nbsp

B.&nbsp

C.&nbsp

D.&nbsp

E.&nbsp

14.

Which of the following is NOT a property of Ionic substances?

A.&nbsp

They are made up a cation and anion

B.&nbsp

They conduct electricity when dry

C.&nbsp

D.&nbsp

They conduct electricity when dissolved

E.&nbsp

15.

Which of the following is NOT a property of Metallic substances?

A.&nbsp

B.&nbsp

C.&nbsp

D.&nbsp

E.&nbsp

16.

Which of the following is NOT a property of Molecular Covalent substances?

A.&nbsp

They are made entirely of non-metal atoms

B.&nbsp

They always dissolve in water

C.&nbsp

They don't conduct electricity

D.&nbsp

They can be liquids or gasses

E.&nbsp

17.

Which of the following is NOT a property of Network Covalent substances?

A.&nbsp

B.&nbsp

They don't conduct electricity

C.&nbsp

D.&nbsp

They are made up of non-metal and metalloid atoms

E.&nbsp

18.

Predict the bonding model for KI, potassium iodine

A.&nbsp

B.&nbsp

C.&nbsp

D.&nbsp

E.&nbsp

19.

CO2 (Carbon dioxide) is molecular covalent. Which piece of evidence best supports this?

A.&nbsp

Carbon dioxide dissolves in water

B.&nbsp

It does not conduct electricity

C.&nbsp

It is a gas at room temperature

D.&nbsp

It is made up of non-metal atoms

E.&nbsp

20.

Diamond (C) is a very hard substance. Which bonding model best describes it?

A.&nbsp

B.&nbsp

C.&nbsp

D.&nbsp

E.&nbsp