An Ultimate Quiz On The Novel - Bud, Not Buddy!
10 Questions
| Total Attempts: 94
---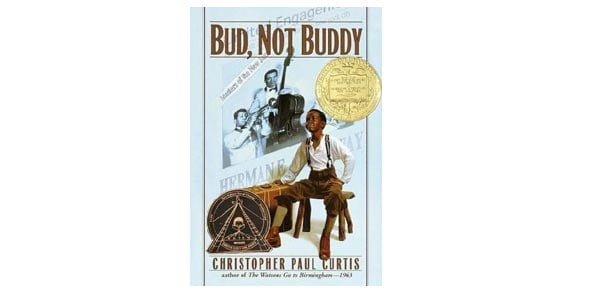 The book Bud, not Buddy shows the epic tale of Buddy in Flint in an Orphanage and had some stints in several foster homes. The book ends on a happy note as he finally gets to find a home and live with his grandfather. Take up this quiz and see how well you remember the story.
---
1.

Who surprises Bud while he's asleep outside the library?

A.&nbsp

B.&nbsp

C.&nbsp

D.&nbsp

2.

What is Hooperville (Hooverville)

A.&nbsp

A place for kids that run away from foster homes

B.&nbsp

A hospital for kids needing medical attention

C.&nbsp

A homeless village outside of Flint

D.&nbsp

The name of the Mission where Bud gets food

3.

Hooperville is named after President Hoover

A.&nbsp

B.&nbsp

4.

Who is the first girl Bud ever kisses?

A.&nbsp

B.&nbsp

C.&nbsp

D.&nbsp

5.

What was another name for Hooperville?

A.&nbsp

B.&nbsp

C.&nbsp

D.&nbsp

6.

In order to get fed, the people at Hooperville told Bud and Jerry they would have to...

A.&nbsp

B.&nbsp

C.&nbsp

D.&nbsp

7.

What surprise did Bud find as he saw the train?

A.&nbsp

B.&nbsp

The Train Never Showed Up

C.&nbsp

D.&nbsp

The There Was No Surprise

8.

Bud and Jerry both made it onto the train.

A.&nbsp

B.&nbsp

9.

What was the one good thing Bud said came out of Hooperville?

A.&nbsp

He had the best meal of his life

B.&nbsp

He made a lot of new friends

C.&nbsp

D.&nbsp

He rode on the train for the first time

10.

What was Bud's goal at the end of the chapter?

A.&nbsp

B.&nbsp

To get Deza's phone number

C.&nbsp

D.&nbsp

To go back to the Amos' House