Interesting Trivia Quiz On Ben And Me Characters?
10 Questions
| Total Attempts: 1593
---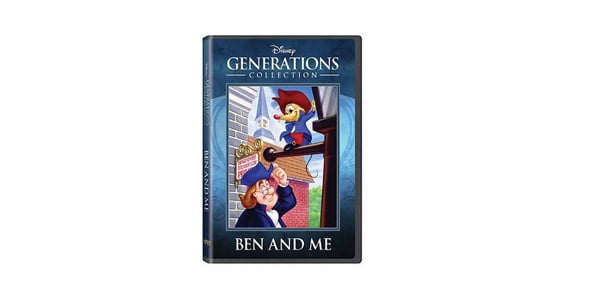 "Ben and Me" is an American animated movie produced by Walt Disney Productions, which was adapted from the children's book written by author Robert Lawson. This is 10 multiple choice questions on Ben and Me: An Astonishing Life of Benjamin Franklin, as written by his Good Mouse AMOS. So, let's try out this quiz.
---
1.

Why did Amos decide to write about Ben Franklin?

A.&nbsp

B.&nbsp

It was his way of saying "thank you" to Ben

C.&nbsp

He needed to make some money

D.&nbsp

He wanted to see justice done

2.

The main thing Amos wanted from Ben in exchange for his help was

A.&nbsp

B.&nbsp

C.&nbsp

D.&nbsp

3.

Amos didn't approve of Ben's going

A.&nbsp

B.&nbsp

C.&nbsp

D.&nbsp

4.

How did Ben feel after his Electrician Exhibition?

A.&nbsp

B.&nbsp

C.&nbsp

D.&nbsp

5.

How did Ben feel during the experiment with lightening rods?

A.&nbsp

B.&nbsp

C.&nbsp

D.&nbsp

6.

Why didn't Amos go to England with Ben?

A.&nbsp

He had to stay home and take care of his family

B.&nbsp

The rats on the ship made him weary

C.&nbsp

He didn't think the trip was worthwhile

D.&nbsp

There were lightening rods on the ship

7.

Why did Ben and Amos go to France?

A.&nbsp

To settle Ben's family estate

B.&nbsp

For a well deserved vacation

C.&nbsp

To study electricity at the L'Ecole Francais

D.&nbsp

To borrow money from the king

8.

Amos told Sofia he wanted to

A.&nbsp

B.&nbsp

Join the French Foreign Legion

C.&nbsp

Rescue her family and help them get to America

D.&nbsp

9.

Ben lost his popularity at the Versailles Ball because

A.&nbsp

America hadn't paid her debt to the king

B.&nbsp

C.&nbsp

Of the garlic Amos had put in his "medicine"

D.&nbsp

10.

True or False. Amos was quite concerned about Ben Franklin not acknowledging his contributions to the creation of the stove.

A.&nbsp

B.&nbsp