Are You Emo? Weird Or Scary
5 Questions
| Attempts: 127
---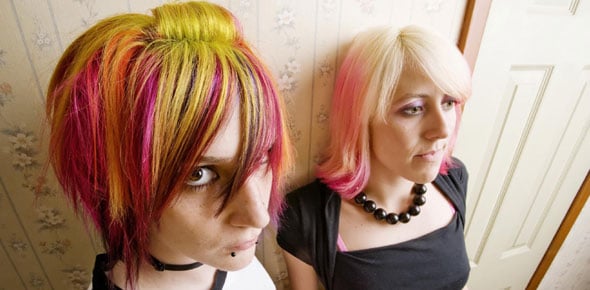 Asks questions. Asks alot of questions. Weird. Scary.
---
You May Get
Emo
You are an emo. you cry and your hair will hang in your face. you want to be with someone but can't. you cut and cry over little things. but don'y worry i'm an emo kitty so we are the same.
You are slightly emo
You are not a full blood emo but you are halfway there.
& many more results.
Start this quiz
to find your result.
1.

Have you ever cut yourself?

A.&nbsp

B.&nbsp

C.&nbsp

2.

Do you cry alot?

A.&nbsp

B.&nbsp

C.&nbsp

3.

Do like your hair in front of your face?

A.&nbsp

B.&nbsp

C.&nbsp

4.

Do you wear tight clothes?

A.&nbsp

B.&nbsp

C.&nbsp

5.

Do you listen to Hawthorne Heights?

A.&nbsp

B.&nbsp

C.&nbsp