Medicine And Human Health Quiz
---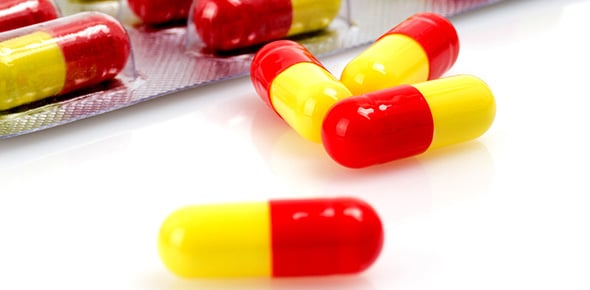 How much do you know about medicine and human health? Would you be willing to complete this quiz? Medicine is the art, science, and procedure of caring for a patient and regulating the diagnosis, prognosis, prevention, treatment of an injury, disease, or illness of a human. Medicine involves a wide array of healthcare practices developed to sustain and improve health. If you want to learn more about medicine and human health, this quiz can help.
---
1.

MC site of biopsy in amyloidosis

A.&nbsp

B.&nbsp

C.&nbsp

D.&nbsp

Explanation

In amyloidosis, the deposition of amyloid protein can occur in various organs. The most common organ affected is the kidney, which is why it is the correct answer. Amyloid deposition in the kidney can lead to renal dysfunction and proteinuria. While amyloid deposition can also occur in the liver, spleen, and lung, the kidney is the most commonly involved organ in amyloidosis.

2.

Secondary amyloidosis complicates which one of the following?

A.&nbsp

B.&nbsp

Chronic glomerulonephritis

C.&nbsp

D.&nbsp

Correct Answer

D. Chronic osteomyelitis

Explanation

Secondary amyloidosis is a condition characterized by the deposition of amyloid protein in various organs and tissues of the body. It is typically associated with chronic inflammatory diseases, such as chronic osteomyelitis. Chronic osteomyelitis is a long-standing infection of the bone, which can lead to chronic inflammation. This chronic inflammation can trigger the production and deposition of amyloid protein, resulting in secondary amyloidosis.

3.

Least chances of infective endocarditis associated with

A.&nbsp

B.&nbsp

C.&nbsp

D.&nbsp

Correct Answer

C. Small ASD

Explanation

The least chances of infective endocarditis are associated with a small ASD (atrial septal defect). Infective endocarditis is an infection of the inner lining of the heart chambers and valves. The risk of developing infective endocarditis is higher in individuals with structural heart defects, as they provide a surface for bacteria to attach and grow. However, a small ASD has a lower risk compared to other conditions mentioned such as mild MS (mitral stenosis), mild MR (mitral regurgitation), and small VSD (ventricular septal defect). These conditions may have a higher risk due to the potential for turbulent blood flow and increased bacterial attachment sites.

4.

A 28-yr-old man has anterior lenticonus and ESRD now. His maternal uncle also died of similar illness. Diagnosis is:

A.&nbsp

B.&nbsp

C.&nbsp

D.&nbsp

Correct Answer

D. Alport's syndrome

Explanation

The correct diagnosis in this case is Alport's syndrome. This is suggested by the presence of anterior lenticonus (a condition where the front part of the lens bulges forward) and end-stage renal disease (ESRD) in a 28-year-old man. The fact that his maternal uncle also died of a similar illness is indicative of an inherited condition. Alport's syndrome is a genetic disorder that affects the kidneys and can cause ESRD. It is also associated with ocular abnormalities such as anterior lenticonus. Therefore, Alport's syndrome is the most likely diagnosis in this case.

5.

Pinna calcification seen in A/E:

A.&nbsp

B.&nbsp

C.&nbsp

D.&nbsp

Explanation

Pinna calcification is a condition where there is deposition of calcium in the pinna, the outer part of the ear. Gout is a type of arthritis that occurs due to the buildup of uric acid crystals in the joints. While gout primarily affects the joints, it can also lead to the deposition of uric acid crystals in other tissues, including the pinna. Therefore, pinna calcification can be seen in gout. Ochronosis is a condition characterized by the accumulation of a pigment called homogentisic acid in the connective tissues, but it does not cause pinna calcification. Frostbite and Addison's disease also do not typically cause pinna calcification.

6.

Which does not need treatment?

A.&nbsp

B.&nbsp

C.&nbsp

T-cell lymphoblastic leukemia

D.&nbsp

Correct Answer

A. Neuroblastoma

Explanation

Neuroblastoma is a type of cancer that commonly occurs in children and infants. In some cases, neuroblastoma can regress or disappear on its own without any treatment. This phenomenon is known as spontaneous regression and is unique to neuroblastoma. However, it is important to note that not all neuroblastomas will regress, and treatment may still be necessary depending on the specific characteristics and stage of the tumor.

7.

SARS causative agent

A.&nbsp

B.&nbsp

C.&nbsp

D.&nbsp

Correct Answer

A. Corona virus

Explanation

The correct answer is Corona virus. Corona viruses are a group of viruses that cause respiratory illnesses in humans and animals. They are named for their crown-like appearance under a microscope. SARS (Severe Acute Respiratory Syndrome) is a type of coronavirus that emerged in 2002 and caused a global outbreak. It is important to note that not all coronaviruses cause severe diseases like SARS, but they are still responsible for common colds and other respiratory infections.

8.

Antipsychotic available in depot preparation

A.&nbsp

B.&nbsp

C.&nbsp

D.&nbsp

Correct Answer

A. Fluphenazine

Explanation

Fluphenazine is the correct answer because it is an antipsychotic medication that is available in a depot preparation. Depot preparations are long-acting injectable formulations that release the medication slowly over a period of time, providing sustained therapeutic effects. Fluphenazine depot is commonly used in the treatment of schizophrenia and other psychotic disorders, as it helps to maintain medication adherence and reduce the risk of relapse. Ziprasidone, trifluperazine, and aripiprazole are also antipsychotic medications, but they are not typically available in depot preparations.

9.

Disorder of form of thought A/E

A.&nbsp

B.&nbsp

C.&nbsp

D.&nbsp

Correct Answer

C. Thought block

Explanation

Thought block refers to a sudden interruption or cessation of thought, where the individual is unable to continue their train of thought. This can result in a complete stoppage of speech or writing, causing communication difficulties. It is considered a disorder of form of thought because it disrupts the normal flow and coherence of ideas. Unlike derailment, tangentiality, and loosening of association, which involve a shift from one topic to another without a clear connection, thought block involves a complete halt in the thought process.

10.

Most reliable test for spinal TB

A.&nbsp

B.&nbsp

C.&nbsp

D.&nbsp

Correct Answer

C. CT guided biopsy

Explanation

The most reliable test for spinal TB is a CT guided biopsy. This is because a CT guided biopsy allows for a direct sampling of the affected area, providing a more accurate diagnosis compared to other tests. Raised ESR and PPD skin test can be indicative of TB but are not specific to spinal TB. MRI can show the presence of spinal TB but cannot confirm it definitively. Therefore, a CT guided biopsy is the most reliable test for diagnosing spinal TB.