Basic Piano Quiz On Chords And Key!
11 Questions
| Total Attempts: 888
---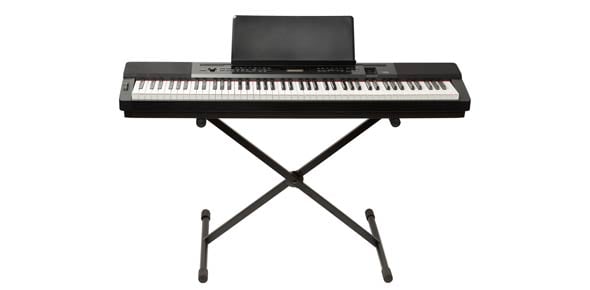 The key is a musical expression for a group of chords in Piano whose root notes form the major scale. The Piano quiz has been designed to test your knowledge about the Chords and Key. Read the questions carefully and answer. So, let's try out the quiz. All the best!
---
1.

Which antique instrument is not kin to the piano?

A.&nbsp

B.&nbsp

C.&nbsp

D.&nbsp

2.

How many keys are found on an average piano?

A.&nbsp

B.&nbsp

C.&nbsp

D.&nbsp

3.

What are the black keys on a piano called?

A.&nbsp

B.&nbsp

C.&nbsp

D.&nbsp

4.

After what century did the keys on a piano become arranged in the way they are?

A.&nbsp

B.&nbsp

C.&nbsp

D.&nbsp

5.

What are the white keys on a piano commonly made out of?

A.&nbsp

B.&nbsp

C.&nbsp

D.&nbsp

6.

What is the right pedal on a piano used for?

A.&nbsp

B.&nbsp

C.&nbsp

To make the sound louder?

D.&nbsp

7.

What is the left pedal on a piano used for?

A.&nbsp

B.&nbsp

C.&nbsp

To make the sound louder?

D.&nbsp

8.

What kind of pedal is used to sustain only the bass sound played immediately before the pedal is pressed?

A.&nbsp

B.&nbsp

C.&nbsp

D.&nbsp

9.

How many strings in an average piano?

A.&nbsp

B.&nbsp

C.&nbsp

D.&nbsp

10.

Which is not the name of a piano manufacturer?

A.&nbsp

B.&nbsp

C.&nbsp

D.&nbsp

11.

Which is not a piano part?

A.&nbsp

B.&nbsp

C.&nbsp

D.&nbsp