WWE Quiz-test Your Knowledge Of World Wrestling Entertainment.
6 Questions
| Total Attempts: 224
---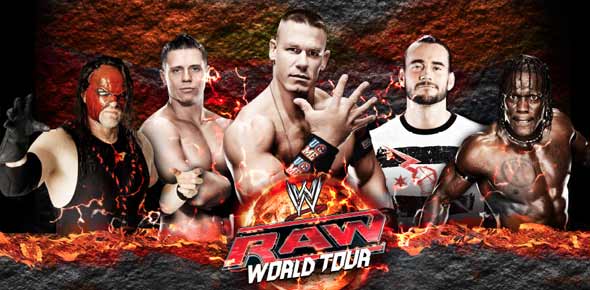 I challenge every WWE fanatic to take this quiz, as it separates the fans from onlookers. Do you know the rules of the game? How about the wrestlers, their weight and history? Find out if you do.
---
1.

What year did the fighting Irish man Finlay make his debut in the Wwe?

A.&nbsp

B.&nbsp

C.&nbsp

D.&nbsp

E.&nbsp

2.

How long did it take Chavo Guerrero to lose his Ecw Title at WrestlemaniaXXIV to Kane?

A.&nbsp

B.&nbsp

C.&nbsp

D.&nbsp

E.&nbsp

3.

Kofi Kingston hails from which country?

A.&nbsp

B.&nbsp

C.&nbsp

D.&nbsp

Africa-Continent what ever.

E.&nbsp

4.

What year was John Cena born?

A.&nbsp

B.&nbsp

C.&nbsp

D.&nbsp

E.&nbsp

5.

What film did Triple H star in?

A.&nbsp

B.&nbsp

C.&nbsp

D.&nbsp

E.&nbsp

6.

What is the Undertakers real name?

A.&nbsp

B.&nbsp

C.&nbsp

D.&nbsp

E.&nbsp