Will You Be Loved When You Are 20......?
8 Questions
| Total Attempts: 51
---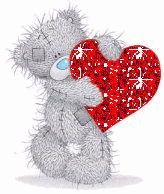 This quiz is all about love and realationships. It will show you how you will get along in realtionships when you are over the age of 20. Please take a look and enjoy. You might find some great info about love.
---
1.

Have you ever been in a close relationship before?

A.&nbsp

B.&nbsp

C.&nbsp

D.&nbsp

E.&nbsp

2.

Have you ever kissed? NOT RELATIVES!

A.&nbsp

B.&nbsp

C.&nbsp

D.&nbsp

E.&nbsp

F.&nbsp

3.

What do you look for in a guy/girl?

A.&nbsp

B.&nbsp

C.&nbsp

D.&nbsp

E.&nbsp

F.&nbsp

G.&nbsp

4.

Have you ever had sexual intercourse?

A.&nbsp

B.&nbsp

C.&nbsp

D.&nbsp

E.&nbsp

F.&nbsp

5.

What colour hair do you have?

A.&nbsp

B.&nbsp

C.&nbsp

D.&nbsp

E.&nbsp

F.&nbsp

6.

Does it matter what colour skin your partner has?

A.&nbsp

B.&nbsp

C.&nbsp

D.&nbsp

7.

Do you mind about good looks or focus on personality?

A.&nbsp

B.&nbsp

C.&nbsp

Not if their personality is great

D.&nbsp

E.&nbsp

F.&nbsp

G.&nbsp

H.&nbsp

I.&nbsp

8.

Do you want to find love?

A.&nbsp

B.&nbsp

C.&nbsp

D.&nbsp

E.&nbsp

F.&nbsp