Who's Your Twilight Twin?
6 Questions
| Total Attempts: 185
---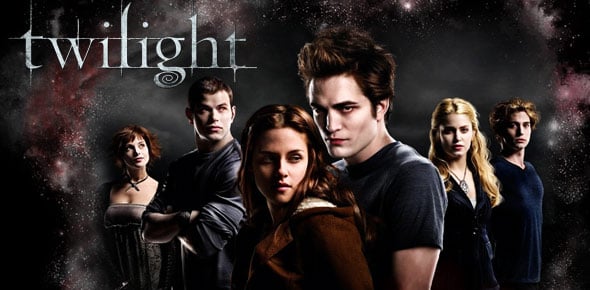 KOOL GYRULS WHICH 1 DO U WISH WAS UR BFF? ? ? ? ? ? ? ? ? ? ?
---
You May Get
BELLA SWAN
YOUR TWI-TWIN IS SENSITIVE AND CLEVER. SHE KNOWS HOW TO GET WHAT SHE WANTS, JUST LIKE YOU!WARNING: AT TIMES SHE CAN BE SOULESS AND LIFELESS.
ALICE CULLEN
YOUR TWILIGHT BFF IS BUBBLY AND OUTGOING. SHE LOVES TO DANCE AND GOOF OFF BUT HER FAVORITE THING TO DO IS DO WHATEVER YOU WANT TO DO!WARNING: SOMETIMES SHE ACTS UNDER HER AGE.
ROSALIE CULLEN
YOUR BEST FRIEND IS PRETTY AND POPULAR. SHE ALWAYS BRINGS YOU INTO THE SPOTLIGHT WITH HER AND SHE GIVES YOU YOUR TIME TO BE ON TOP.WARNING: AT TIMES SHE CAN GET BOSSY AND RUDE.
ESME CULLEN
YOUR TWILIGHT TWIN IS SWEET AND CARING. SHE ALWAYS MAKES SURE YOUR OK AND SHE ALWAYS PUTS YOU FIRST!WARNING: SHE MAY BABY YOU AT SOME POINTS
1.

WHOS UR TWILIGHT CRUSH?

A.&nbsp

B.&nbsp

C.&nbsp

D.&nbsp

2.

WHTZ UR FAV TWILIGHT SAGA???????

A.&nbsp

B.&nbsp

C.&nbsp

D.&nbsp

3.

WHAT R CLOSTEST 2 UR INATIALS?

A.&nbsp

B.&nbsp

C.&nbsp

D.&nbsp

4.

WHAT POWER WOULD U LIKE 2 HAVE?????????

A.&nbsp

B.&nbsp

C.&nbsp

D.&nbsp

5.

WHTZ UR FAV COLOR?

A.&nbsp

B.&nbsp

C.&nbsp

D.&nbsp

6.

WHTA DOES UR DADS FIRST NAME START W/ OR WHAT IS THE FIRST LETTER CLOSTEST 2?

A.&nbsp

B.&nbsp

C.&nbsp

D.&nbsp