Who Is Your Victourious Twin? Personality Quiz
6 Questions
| Attempts: 268
---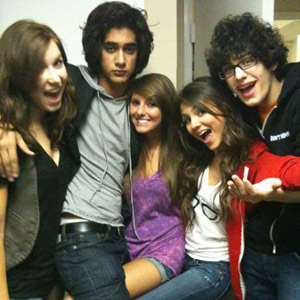 Which of the cast peeps are you?
---
You May Get
Tori
You are outgoing and funny like Tori, you love to perform and well, "Make it Shine!"
Aund're
You are funny and clever like Aund're, you love to write music and you're a star in the making!
& many more results.
Start this quiz
to find your result.
1.

What sister in the family r u????????

A.&nbsp

B.&nbsp

C.&nbsp

D.&nbsp

E.&nbsp

F.&nbsp

G.&nbsp

Have more then 3 children

2.

What's your dream job in a band?

A.&nbsp

B.&nbsp

C.&nbsp

D.&nbsp

E.&nbsp

F.&nbsp

G.&nbsp

3.

Whats ur personallity???????

A.&nbsp

B.&nbsp

C.&nbsp

D.&nbsp

E.&nbsp

F.&nbsp

G.&nbsp

4.

Whats your favorite color?

A.&nbsp

B.&nbsp

C.&nbsp

D.&nbsp

E.&nbsp

F.&nbsp

G.&nbsp

5.

Whats your favorite type of GS cookies?

A.&nbsp

B.&nbsp

C.&nbsp

D.&nbsp

E.&nbsp

F.&nbsp

G.&nbsp

6.

Whos ur fav???????

A.&nbsp

B.&nbsp

C.&nbsp

D.&nbsp

E.&nbsp

F.&nbsp

G.&nbsp