Who Do You Like Best? Jasper, Emmet, Edward Or Jacob...
6 Questions
| Total Attempts: 4119
---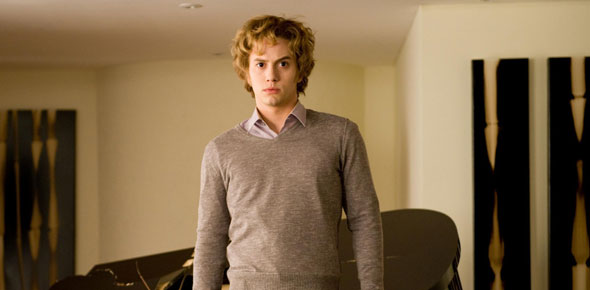 Like from Twilight? Well. . . Take this Heyyyy! Do you wanna know who you TRULEY like from Twilight? Well. . . Take this quiz to find out-oh! and to mix it up a bit you will never know if I'm talkin' about the movie, the book or the real life people! MUHAHAHAHA!. . . Ehem. . . >=D
---
You May Get
Emmet Cullen
You truley like Emmet Cullen. N'kay, well his Full first name is Kellen Lutz, and before he filmed Twilight he was a male model! Heh heh...<=D He is the "Big Brother" of the Cullens and he is the strongest, sooo you have certainly fallen for him! OH! BTW he is a blond!
Jasper Cullen
You like Jasper Cullen he is and AMAZING vampireand has the ability to Feel and change the mood that you are feeling. His full name id Jackson Rathbone, and he is verry misterious...oh and btw he is MINE! Heh heh... I'm just gonna go know... C ya...
Jacob Black
You Like Jacob Bleack, he is the Wearwolf that lives in Forks, WA, he is very playful and his full name is Taylor Loutner. OH! BTW before I forget, he has an annoying habit (sooo not!) He CAN'T sit still! AWWWW! He's super Hyper!
Edward Cullen
You like Edward. His full name is Robert Pattinson and he is the mind-reader of the family theres not much to say about him except that you two are the perfect match!
1.

Whats your fave hair color?

A.&nbsp

B.&nbsp

C.&nbsp

D.&nbsp

2.

Whats your fave eye color?

A.&nbsp

B.&nbsp

C.&nbsp

D.&nbsp

3.

Whats your fave power?

A.&nbsp

B.&nbsp

C.&nbsp

D.&nbsp

4.

Whats your fave color?

A.&nbsp

B.&nbsp

C.&nbsp

D.&nbsp

5.

Whats your fave letter?

A.&nbsp

B.&nbsp

C.&nbsp

D.&nbsp

6.

Whats your fave accent?

A.&nbsp

B.&nbsp

C.&nbsp

D.&nbsp