Which Twilight Saga Vampire Are You?
6 Questions
| Total Attempts: 213
---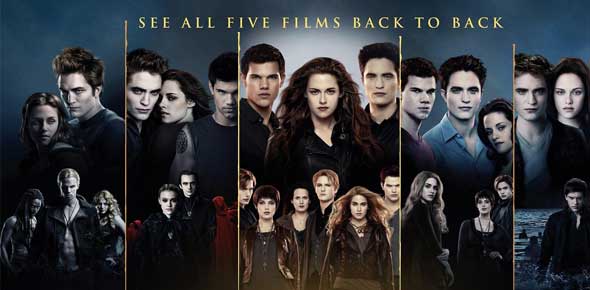 Take this quiz to find out who your most likeAlice? Edward? Carlisle? Esme? Jasper? Rosalie? OrEmmet?
---
You May Get
Alice Cullen
You are outgoing like Alice Cullen.You can be yourself without caring what other people think of you. You can be a bit strange at times but you are always graceful no matter what. You are always so bright and confident in what you do!!
Edward Cullen
Your most like Edward Cullen.People feel very comfortable near you and you are gentle with others including yourself. You are generous and believe that you should please others first before yourself. You can be quite romantic at times when it comes to your true love!!
Carlisle Cullen
You are brave and daring like Carlisle Cullen.You wont let anything stop you from suceeding. You are trustworthy and faithful. Anyone can depend on you.You are a true hero!!
Esme Cullen
You are most like Esme Cullen.You are thoughtful when it comes to others needs. You are glorious and skillful. You can really understand other people!!
Jasper Cullen
You are quiet like Jasper Cullen.You can ease others minds with your peaceful tone. You are cautious around the ones you love and you are courageous when no one else is. You are skillful when it comes to working hard!!
Rosalie Cullen
You are a strong being like Rosalie Cullen.You stand up for what you believe in. You can be wise and sometimes sensative when someone hurts your feeling but you regain yourself and you are back to your normal confident self!!
Emmet Cullen
You are sleek like Emmet Cullen. You can be fearless and determined and stand up for what is right. You can be stated as friendly or goofy in the place of your love ones. People back down when they see you but inside you are a loving person!!
1.

Your friends would describe you as. . .

A.&nbsp

B.&nbsp

C.&nbsp

D.&nbsp

E.&nbsp

F.&nbsp

G.&nbsp

2.

You would describe yourself as. . . .

A.&nbsp

B.&nbsp

C.&nbsp

D.&nbsp

E.&nbsp

F.&nbsp

G.&nbsp

3.

What is your style?

A.&nbsp

B.&nbsp

C.&nbsp

D.&nbsp

E.&nbsp

F.&nbsp

G.&nbsp

4.

What color do you think describes you?

A.&nbsp

B.&nbsp

C.&nbsp

D.&nbsp

E.&nbsp

F.&nbsp

G.&nbsp

5.

OK final question. . . . :DWhat is your favorite book and movie?(p.s. if you have not read the books then pick one of your favorite movies)

A.&nbsp

B.&nbsp

C.&nbsp

D.&nbsp

E.&nbsp

F.&nbsp

G.&nbsp

6.

Just Joking this is your Final questionIf your guy choose who you think is the cutest girl<3If your a girl choose who you think is the cutest guy<3

A.&nbsp

B.&nbsp

C.&nbsp

D.&nbsp

E.&nbsp

F.&nbsp

G.&nbsp