Which Twilight Character Would You Be?
5 Questions
| Attempts: 4015
---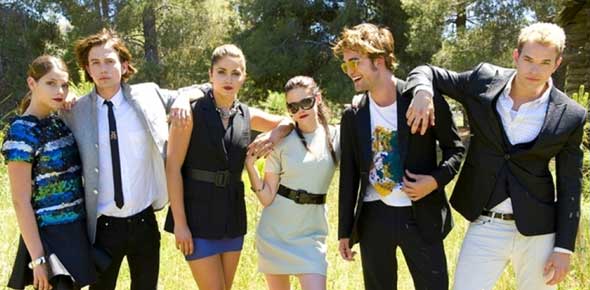 Ever wonder who you would be, if you could be a Twilght character? Well now's the time to find out! Take this quiz and you can find out exactly which Twilight character you would be.
---
You May Get
Bella Swan
Bella Swan You are Bella Swan, the apple of Edward's eye. You are very private, clumsy, sweet, and funny. You have a wonderful ability to accept people (or mythical creatures) for what they are. You have an amazing capacity to love, even though you can be too hard on yourself.
Edward Cullen
Edward Cullen You are Edward Cullen. Charming and polite yet stubborn and overprotective, your desperately adorable crooked smile bears the weight of your inner pain and self-loathing. Your salvation lies in love -- though you won't admit it, you feel you can save your soul in the arms of your true love, Bella.
& many more results.
Start this quiz
to find your result.
1.

What would you say is your worst flaw?

A.&nbsp

I don't value myself enough.

B.&nbsp

C.&nbsp

D.&nbsp

I can't always trust myself.

E.&nbsp

I dont know my own strength.

2.

Out of these Twilight characters, which one is the most attractive?

A.&nbsp

B.&nbsp

C.&nbsp

D.&nbsp

E.&nbsp

3.

If YOU could cast your vote on Bella's mortality, what would you choose?

A.&nbsp

I vote for her to change.

B.&nbsp

I vote for her to stay mortal.

4.

If you could have a super power, what would it be?

A.&nbsp

B.&nbsp

C.&nbsp

D.&nbsp

E.&nbsp

5.

Complete this sentence with your favorite response: "True Love....."

A.&nbsp

Is something you need to fight for.

B.&nbsp

Is the whole reason for exsisting.

C.&nbsp

D.&nbsp

E.&nbsp

Is found when you least expect it.