Which Nintendo Character Are You?
7 Questions
| Total Attempts: 1804
---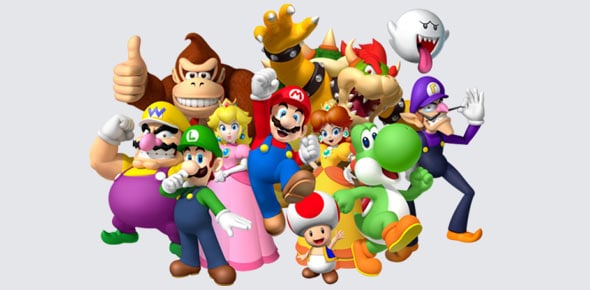 Have you ever wondered what nintendo character you are? If not don't take this quiz!
---
You May Get
Peach
You are very girly and have always wanted to be a princess. You are kind and sweet but can get carried away with the cuteness at times. But all in all, we love you anyway.
Mario
You will accept any challenge brought to you with a positive attitude. You are brave and people look up to you.
Yoshi
You are always happy and have a great smile! You tend to excel at everything you do and are very charming.
Boo
You are a practical joker and laugh A LOT! You get away with your practical jokes because of your ability to disappear. (not really)
Kirby
You may be small, but you pack a lotta PUNCH! You have a great and wild personality but people like you for that.
Bowser
You enjoy ruining people's day and someday hope to be king/queen of the world!
Link
You are the quiet type. You occasionally like to go on adventures and you have a way with instruments.
1.

What is your favorite color?

A.&nbsp

B.&nbsp

C.&nbsp

D.&nbsp

E.&nbsp

2.

What is your fave type of sweet?

A.&nbsp

B.&nbsp

C.&nbsp

D.&nbsp

E.&nbsp

3.

How would you describe your body shape?

A.&nbsp

B.&nbsp

C.&nbsp

D.&nbsp

I eat according to my emotions

E.&nbsp

4.

What's your Dream job?

A.&nbsp

B.&nbsp

C.&nbsp

D.&nbsp

E.&nbsp

5.

What's your favorite nintendo character?

A.&nbsp

B.&nbsp

C.&nbsp

D.&nbsp

E.&nbsp

6.

Do you like the wii?

A.&nbsp

B.&nbsp

C.&nbsp

7.

What is your fave ice cream flavor?

A.&nbsp

B.&nbsp

C.&nbsp

D.&nbsp

E.&nbsp