Which "Legend Of The Seeker" Character Are You?
6 Questions
| Total Attempts: 3481
---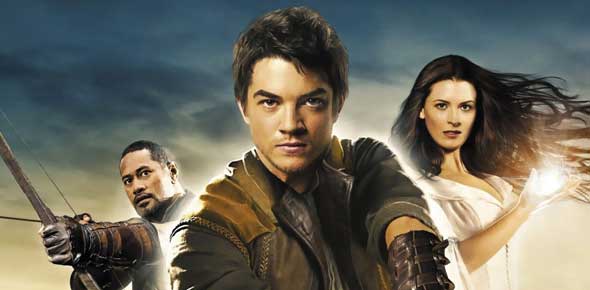 Are you Richard Cypher, Kahlan Amnell, Zeddicus Zu'l Zorander (Zed), or Darken Rahl? Lengend of the Seeker fans come in all and take this quiz to find out who you are!
---
You May Get
Richard Cypher
You are adventerous and brave. You would be able to weild the power of the Sword of Truth and become the next Seeker. Are you up to the challenge to defeat Darken Rahl? Maybe you could give some advice to Richard on relationships. :)
Kahlan Amnell
You are a strong and convincing. People come to you so they can tell you their problems and seek advice which you willingly give give to them. You can sense or see that someone is lying and you are ready to fight alongside Richard in his quest.
Zu'l Zorander (Zed)
You are magical and training. You will find the Seeker and train them for their quest.You are strong and a little bit funny and weird. You will help Richard and Kahlan and give them a little magic now and then.
Darken Rahl
You are mean and powerful. You want to destroy the Seeker. You weild power stronger than some. You love darkness and despair. You just want to make sure the profecy does NOT come true.
1.

Do you seek the truth?

A.&nbsp

B.&nbsp

I can make people confess what they have done

C.&nbsp

D.&nbsp

2.

Can you do good magic or bad magic.

A.&nbsp

B.&nbsp

C.&nbsp

D.&nbsp

Good but ti's not exactly magic

3.

Do you like the Seeker?

A.&nbsp

B.&nbsp

C.&nbsp

D.&nbsp

4.

Do you have special powers?

A.&nbsp

B.&nbsp

C.&nbsp

People that help me do it

D.&nbsp

5.

Do people come to you for advice?

A.&nbsp

B.&nbsp

C.&nbsp

D.&nbsp

6.

Which would you rather be?

A.&nbsp

B.&nbsp

C.&nbsp

D.&nbsp