Which I Dream Of Jeannie Charactor Are You?
10 Questions
| Attempts: 576
---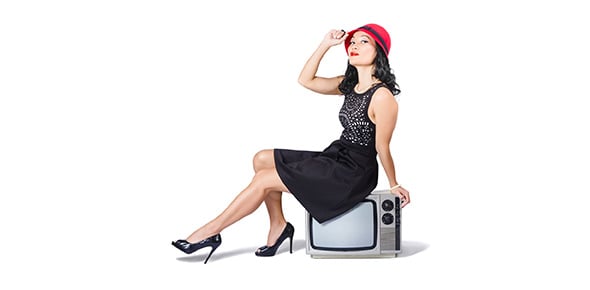 Did you love the classic show "I Dream of Jeannie"? Did you ever wish that you could have Jeannie's powers? Take this quiz to find out if you're just like her, or another character on the show!
---
You May Get
Jeannie
Bubbly and sweet! It's impossible for anyone to hate you! Your cute and everyone loves you.Your Jeannie
Tony
You are calm and a little shy. But you shoot far to reach your dreams. You are Tony.
& many more results.
Start this quiz
to find your result.
1.

In your free time you like to...

A.&nbsp

B.&nbsp

C.&nbsp

2.

Your style is...

A.&nbsp

B.&nbsp

C.&nbsp

3.

If you lived in bottle, it would be...

A.&nbsp

B.&nbsp

C.&nbsp

4.

Your favorite food is...

A.&nbsp

B.&nbsp

C.&nbsp

5.

You would rather live in ...

A.&nbsp

B.&nbsp

C.&nbsp

6.

You love...

A.&nbsp

B.&nbsp

C.&nbsp

7.

If somebody stole your lunch you would...

A.&nbsp

B.&nbsp

C.&nbsp

Use your powers to pop them into a monkey

8.

If you could have one thing you would have...

A.&nbsp

B.&nbsp

C.&nbsp

9.

Your favorite color is...

A.&nbsp

B.&nbsp

C.&nbsp

10.

Your favorite character from i dream of Jeannie is...

A.&nbsp

B.&nbsp

C.&nbsp