What Would You Be Like As A Wolf?
6 Questions
| Attempts: 260
---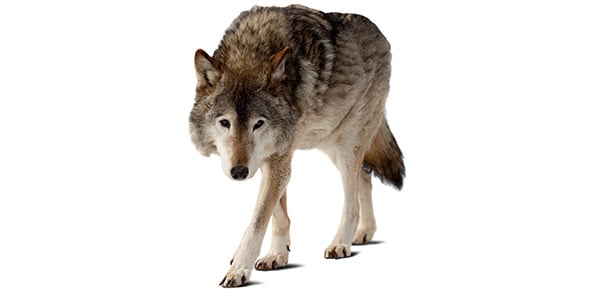 This is a personality quiz to see what you would look and act like as a wolf. Everybody has an inner wolf. . . But can you find yours?
---
You May Get
Kiba
You are a white beta. You are among the best fighters and hunters within the pack. You are caring and respectful. You don't take anybody or anything for granted, and that includes the forest in which you live. You are always included in everything and are always the first picked. Next to the alpha, you are the most loved.
Shadow
You are the alpha, the leader of the pack. Your fur is midnight black. Although your fur is so dark, it does not matter because everybody sees you. Despite that, when you are determined, you can't be seen. You are, of course, the best at everything. You are never questioned because everybody respects you and they don't want to get you angry. Despite your intimidating appearance, you are very kind and the others trust you. You'll go down in history.
& many more results.
Start this quiz
to find your result.
1.

What is your personality like?

A.&nbsp

B.&nbsp

C.&nbsp

D.&nbsp

E.&nbsp

2.

What is your favorite color?

A.&nbsp

B.&nbsp

C.&nbsp

D.&nbsp

E.&nbsp

3.

What is your social status in your environment?

A.&nbsp

B.&nbsp

C.&nbsp

D.&nbsp

E.&nbsp

4.

What would you describe yourself as?

A.&nbsp

B.&nbsp

C.&nbsp

D.&nbsp

E.&nbsp

5.

What do you think you'd be in a wolf pack?

A.&nbsp

B.&nbsp

C.&nbsp

D.&nbsp

E.&nbsp

6.

What color would you want your fur to be?

A.&nbsp

B.&nbsp

C.&nbsp

D.&nbsp

E.&nbsp