What Ssbb Character Is Best For You?
14 Questions
| Total Attempts: 2313
---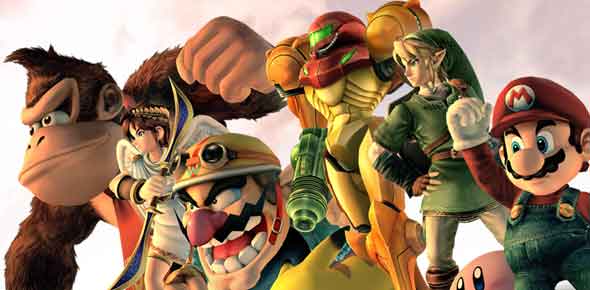 As a loyal player of SSBB, you should know that one of the most used final smash and ultimate attacks form for most of the characters in the game involves the players had to wait for a floating orb that bears the Smash Bros. Symbol to appear in the arena. If you were to exist in the game wonder which character you would be? Take up the test below and find out.
---
1.

How heavy do you want your character?

A.&nbsp

B.&nbsp

C.&nbsp

D.&nbsp

E.&nbsp

F.&nbsp

2.

How Fast do you want your character?

A.&nbsp

B.&nbsp

C.&nbsp

D.&nbsp

E.&nbsp

F.&nbsp

3.

How much firepower?

A.&nbsp

B.&nbsp

C.&nbsp

D.&nbsp

E.&nbsp

F.&nbsp

4.

What style of combat?

A.&nbsp

B.&nbsp

C.&nbsp

D.&nbsp

E.&nbsp

5.

Style of combat [again]

A.&nbsp

B.&nbsp

C.&nbsp

D.&nbsp

E.&nbsp

6.

How commonly used?

A.&nbsp

B.&nbsp

C.&nbsp

D.&nbsp

E.&nbsp

F.&nbsp

7.

Special abilities

A.&nbsp

B.&nbsp

C.&nbsp

8.

User friendly?

A.&nbsp

B.&nbsp

C.&nbsp

D.&nbsp

E.&nbsp

F.&nbsp

9.

How floaty?

A.&nbsp

This thing won't come down!

B.&nbsp

C.&nbsp

D.&nbsp

E.&nbsp

F.&nbsp

10.

Variety of moves

A.&nbsp

B.&nbsp

C.&nbsp

D.&nbsp

E.&nbsp

11.

Attack speed

A.&nbsp

B.&nbsp

C.&nbsp

D.&nbsp

E.&nbsp

F.&nbsp

12.

Fighting what?

A.&nbsp

Take on the world. In one match.

B.&nbsp

C.&nbsp

D.&nbsp

13.

Overall

A.&nbsp

B.&nbsp

C.&nbsp

D.&nbsp

E.&nbsp

F.&nbsp

14.

Final smash

A.&nbsp

B.&nbsp

C.&nbsp

D.&nbsp