What Is Your Warrior Cat Personality?
5 Questions
| Attempts: 229
---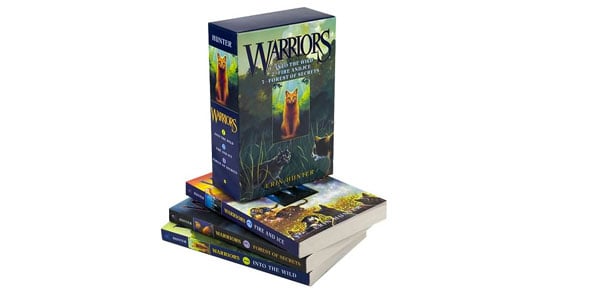 This Quiz will tell you who you are most like, your clan, what color you pelt is, your status(queen, leader, etc. . . ), your clan name and more!
---
You May Get
Iceshadow
Name: IceshadowClan: ThunderClanStatus:WarriorMost like: BrambleclawPelt color:BlackEye color: Bright blueMate: BrackenfurKits:Leatherkit, Evekit, TigerkitApprentice:HollypawSex: She-cat
Thorncloud
Name: Thorncloud Clan: ThunderClan Status:Deputy Most like: Lionblaze Pelt color:Dark Brown Eye color: Amber Mate: Sorreltail Kits: Darkkit, Rainkit Apprentice:Honeypaw Sex: Tom
& many more results.
Start this quiz
to find your result.
1.

What is your favorite color?

A.&nbsp

B.&nbsp

C.&nbsp

D.&nbsp

E.&nbsp

F.&nbsp

2.

Who is Cooler?

A.&nbsp

B.&nbsp

C.&nbsp

D.&nbsp

E.&nbsp

F.&nbsp

3.

What is your favorite movie?

A.&nbsp

B.&nbsp

C.&nbsp

D.&nbsp

E.&nbsp

F.&nbsp

4.

Favorite TV show?

A.&nbsp

B.&nbsp

C.&nbsp

D.&nbsp

E.&nbsp

F.&nbsp

5.

Which book is better?

A.&nbsp

B.&nbsp

Percy Jackson and the Olympians

C.&nbsp

D.&nbsp

E.&nbsp

F.&nbsp