What Is Your Perfect Pet? Quiz
10 Questions
| Total Attempts: 298
---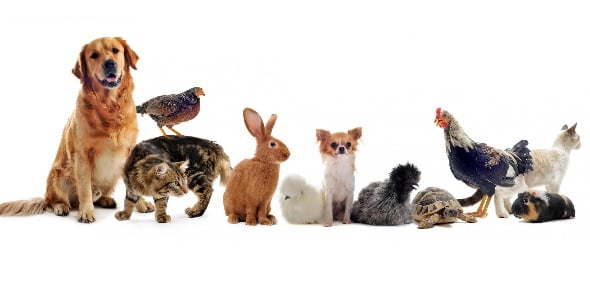 Do you love animals? What is your perfect pet? A quiz here can give you the answer to it. As a college student, you probably have strains on your time, budget and space. If you absolutely have your heart set on a pet, this quiz will help you find a new best you can actually manage. Before you go, you must understand that you have to be honest with us. It will help us to give you a more accurate answer. All the best to you.
---
You May Get
Dog
Labrador retrievers, German shepherds, and golden retrievers are ranked by the American Kennel Club as the three most popular dog breeds. If properly cared for, dogs can live upwards of 16 years as loyal and affectionate companions. However, they require huge inputs of time and money. Depending on the breed, dogs often need hours of exercise and care each day, and the yearly cost normally ranges from $580-$875. This doesn't include the first year of ownership, which usually costs upwards of $1,000 in adoption fees and equipment costs. Still, if a student can handle the time and money and find an understanding landlord, dogs can bring energy and excitement to a college experience.
Cat
Cats are normally independent animals and require less time input than their canine counterparts. However, they still require regular grooming and feeding and will need their litterbox cleaned every day. Cats also enjoy playing, so it is essential to invest in a few cat toys. Cats cost around $670 per year, and the first year will most likely require an investment of over $1,000 in adoption and equipment costs. If properly cared for, cats can live over 13-17 years, and there are stories of cats living into their twenties. If students have the time and money, cats can be a welcome addition to an apartment.
Budgies
Budgies or parakeets are the most popular pet bird species. They can be taught to perch on their owner's shoulder and require time set aside for socialization and weekly cage cleanings. Budgies cost around $200 per year, with the first year requiring additional input of around $70 for a sturdy cage. Budgies require a long-term commitment as they have an average lifespan of 13-17 years. Budgies can be noisy and require understanding roommates but they can be friendly and affectionate companions.
Goldfish
Goldfish are one of the most low-maintenance pets. They won't greet you at the door, but the only time input needed is around a half hour per week to clean the tank. Fish can be relaxing to watch and are a good choice for the busy and broke college student who still wants a pet. Although most goldfish don't live more than three years, it's worth mentioning that some have been known to live upwards of fifteen years and may require a time commitment exceeding college.
1.

How much time do you have to commit to a pet each day?

A.&nbsp

B.&nbsp

C.&nbsp

D.&nbsp

2.

How much money do you have to spend each month on your pet?

A.&nbsp

B.&nbsp

C.&nbsp

D.&nbsp

3.

Have you handled a pet before?

A.&nbsp

B.&nbsp

C.&nbsp

D.&nbsp

4.

How many years can you commit to taking care of a pet?

A.&nbsp

B.&nbsp

C.&nbsp

D.&nbsp

5.

Are pets allowed where you live?

A.&nbsp

B.&nbsp

C.&nbsp

D.&nbsp

6.

How big is your house?

A.&nbsp

B.&nbsp

C.&nbsp

D.&nbsp

7.

Do you love to go on a walk?

A.&nbsp

B.&nbsp

C.&nbsp

D.&nbsp

8.

How well do you take care of yourself?

A.&nbsp

B.&nbsp

C.&nbsp

D.&nbsp

I don't take care of myself.

9.

Do you fear animals?

A.&nbsp

B.&nbsp

C.&nbsp

D.&nbsp

10.

What is your primary reason for wanting a pet?

A.&nbsp

B.&nbsp

C.&nbsp

D.&nbsp