What Is Your Kid's Homework Personality?
8 Questions
| Attempts: 141
---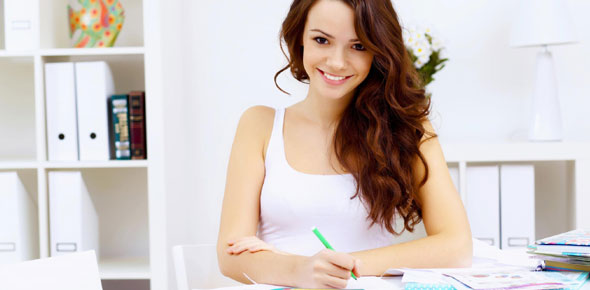 Complete this quiz to see your child's homework/schoolwork personality. Use this information to determine how to best motivate your child to succeed.
---
You May Get
Lacks motivation to personally succeed
Your child may lack motivation due to your interference! You only want to help your child succeed, but your child has learned that if he procrastinates or gives up you will do the work for him and he does not have to risk personal failure. The child can blame you, the teacher, or other students for not knowing the material or being willing/able to complete assignments and you take up the slack. Continue on with this session to see how to motivate your child to put forth an effort to achieve personal success!
Lacks desire to succeed
For any of several reasons, your child may not believe it is important to complete homework, schoolwork, or tests. Your child may feel a typical education "book smarts" is required to be successful in life. Continue with this session and the related activities to learn ways to show your child how important it is to develop all of his/her skills and abilities! The path to success may be long and winding, so let your child know it is important to have as much "fuel" (knowledge/skills) as possible in his/her "tank" (brain).
& many more results.
Start this quiz
to find your result.
1.

In order to identify your child's homework personality, answer each of the following questions based on HOW OFTEN your child displays each behavior: Never, Occasionally, or Frequently. Fails/forgets to bring assignments and materials home

A.&nbsp

B.&nbsp

C.&nbsp

2.

Unclear about homework assignments or Denies having homework

A.&nbsp

B.&nbsp

C.&nbsp

3.

Whines and complains, Procrastinates, or has Difficulty getting started

A.&nbsp

B.&nbsp

C.&nbsp

4.

Wants parent to do his work, Requires constant assistance, or Tends to task only when monitored

A.&nbsp

B.&nbsp

C.&nbsp

5.

Daydreams, Makes poor use of time, plays, dawdles, or is Easily frustrated

A.&nbsp

B.&nbsp

C.&nbsp

6.

Shows little pride in work

A.&nbsp

B.&nbsp

C.&nbsp

7.

More interested in completion of assignment than quality or work

A.&nbsp

B.&nbsp

C.&nbsp

8.

Fails to return homework to school

A.&nbsp

B.&nbsp

C.&nbsp

D.&nbsp