What Is Your Fighting Class?
10 Questions
| Total Attempts: 87
---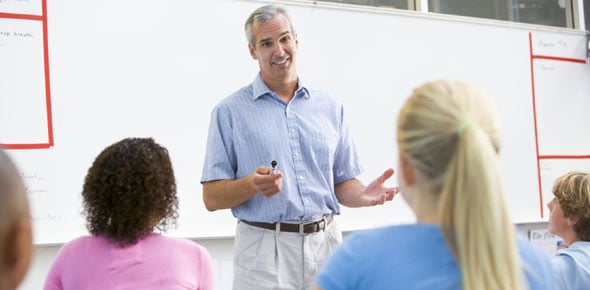 Are you a king, a wizard, a slave, an archer? Well, by the time the quiz is over, you will know.
---
You May Get
King
You are a king, with royal blood. You are just and fair, and you are proud of your kingdom.
Knight
You are a brave knight, overwhelmed with pride.
Slave
You serve the king. You serve the knights. You don't seem to get any rest.
Wizard
You are extremely old. You like pulling tricks. You are very intelligent.
Archer
You prefer being safely away from all the conflict. You aren't very brave.
1.

What is the best trait in a human?

A.&nbsp

B.&nbsp

C.&nbsp

D.&nbsp

E.&nbsp

2.

Which of these would you want to receive?

A.&nbsp

B.&nbsp

C.&nbsp

D.&nbsp

E.&nbsp

The Chance To Be Young Again

3.

How old are you?

A.&nbsp

B.&nbsp

C.&nbsp

D.&nbsp

E.&nbsp

4.

What colour is your hair?

A.&nbsp

B.&nbsp

C.&nbsp

D.&nbsp

E.&nbsp

5.

What do you fear?

A.&nbsp

B.&nbsp

C.&nbsp

D.&nbsp

E.&nbsp

6.

How pure is your bloodline?

A.&nbsp

B.&nbsp

C.&nbsp

D.&nbsp

E.&nbsp

7.

Which body part would you like to use most often?

A.&nbsp

B.&nbsp

C.&nbsp

D.&nbsp

E.&nbsp

8.

What is your strongest subject?

A.&nbsp

B.&nbsp

C.&nbsp

D.&nbsp

E.&nbsp

9.

What is your home like?

A.&nbsp

B.&nbsp

C.&nbsp

A highly technological home.

D.&nbsp

E.&nbsp

10.

Who do you despise?

A.&nbsp

B.&nbsp

C.&nbsp

D.&nbsp

E.&nbsp