What Girls Aloud Member Are You?
6 Questions
| Attempts: 991
---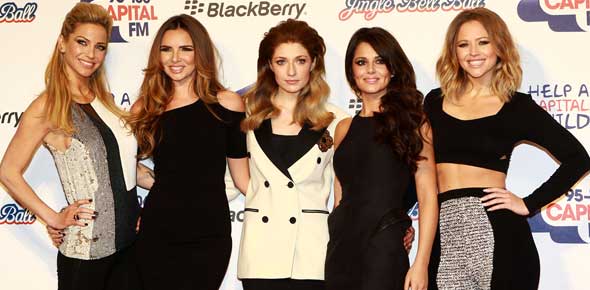 If today you are given the opportunity to be part of the Girls Aloud group, who do you think you would be? Take the quiz below and find out which member you are like most, if any.
---
You May Get
Nicola Roberts
Sweet, Shy, Pale, Kind, talented and pleasant
Cheryl Cole
beautiful, funny, lovely, caring, everyone's idol and famous
& many more results.
Start this quiz
to find your result.
1.

What is your favourite colours?

A.&nbsp

B.&nbsp

C.&nbsp

Extraordinary Canary Yellows

D.&nbsp

E.&nbsp

Muticolured - every colour

2.

Where would u have liked to be born?

A.&nbsp

B.&nbsp

C.&nbsp

D.&nbsp

E.&nbsp

3.

What would be ur dream job?

A.&nbsp

B.&nbsp

C.&nbsp

D.&nbsp

E.&nbsp

4.

Who is ur favourite actor?

A.&nbsp

B.&nbsp

C.&nbsp

D.&nbsp

E.&nbsp

5.

What makeup would u use if u were running late

A.&nbsp

B.&nbsp

C.&nbsp

D.&nbsp

E.&nbsp

6.

What is ur fave song

A.&nbsp

B.&nbsp

C.&nbsp

D.&nbsp

E.&nbsp