Vampire, Werewolf, Or Human...What Are You?
5 Questions
| Total Attempts: 96
---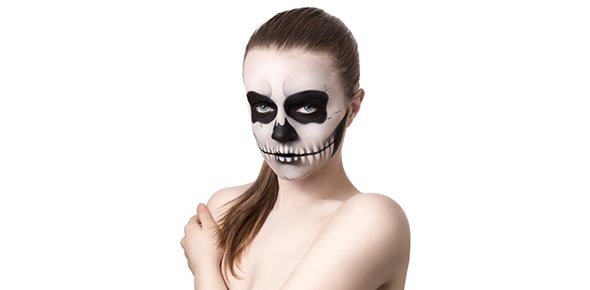 This quiz is mostly for those Twilight readers out there. . . You can find out if you're a Vampire- like the Cullens, a Werewolf- like the Quiletes, or a human- like Bella. . . And other humans.
---
You May Get
Vampire
You are a very overrun person, you're a very kind gentle person but also the world's most dangerous predator, you have amazing strength, the world's best hunting skills, and super-speed; you cannot go in the sun unless you want to sparkle like diamonds revealing who you are, and you may have a extra power to go with all of that!
Werewolf
You live underneath the alpha male, you try to protect the ones you love without getting yourself in trouble or hurt. You are a cheerful companion and a loyal friend, your enemies should fear you as you plan to brutally defeat them. And you like to keep secrets.
Human
You're no vampire or werewolf, you're meat. You're gonna end up a victim somewhere, and you're not gonna be raised from the dead or be howling at the moon anytime soon. You're fragile and easily confused. Your main goal in life is to make lots of friends and good relationships.
Oh. You're a Bad Vampire
You want nothing more than to loathe and destroy people- emotionally and physically. You seek revenge and feel no remorse. You like to play mind-games and your ecstasy is the thrilling hunt of your enemy.
You're Bella Swan.
You're very quiet and don't mind being alone...you're clumsy and tend to put yourself in awkward and dangerous situations. You-yourself are pretty average but your life is filled with mystery and odd, unbelievable things. You are very emotional and easily get stuck in strange romances.
1.

You're dreams are...

A.&nbsp

Terrifying, I wake up screaming in the middle of the night.

B.&nbsp

C.&nbsp

D.&nbsp

Sometimes funny or scary, I usually don't even remember them

E.&nbsp

Sleep? Who needs sleep when you can stay awake planning revenge and your next meal.

2.

Your normal meal is...

A.&nbsp

B.&nbsp

Those damn blood-sucking vampires

C.&nbsp

D.&nbsp

Whatever I'm in the mood for

E.&nbsp

Bella Swan is pretty mouthwatering

3.

You like to drive...

A.&nbsp

Recklessly and dangerously

B.&nbsp

Carefully...and going the speed limit

C.&nbsp

Fast or slow...it depends...maybe I'm trying to impress someone

D.&nbsp

Pft. who needs a car when you can be barefoot

E.&nbsp

4.

What can kill you?

A.&nbsp

I would very much like to see something try and catch me.

B.&nbsp

C.&nbsp

Stupid blood-sucking leeches...

D.&nbsp

Um...lots of stuff...duh! like guns...knives...fire...etc.

E.&nbsp

Maybe one day- myself...I'm clumsy enough...

5.

Your ideal partner is...

A.&nbsp

Dead...and I will get my revenge!

B.&nbsp

Someone cute...funny...smart...nice...and stuff

C.&nbsp

D.&nbsp

Living in the same house as me...

E.&nbsp