The Subliminal Guild Wars 2 Profession Test
11 Questions
| Total Attempts: 4429
---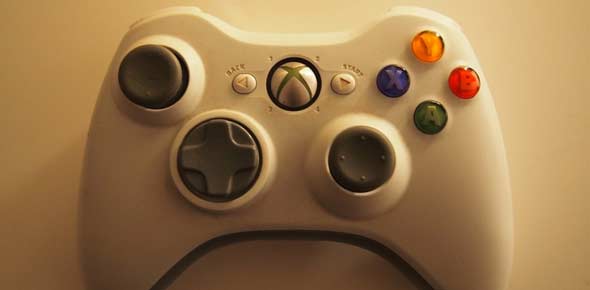 This test aims to analyse your preferences and personality traits and come up with the most adequate profession in Guild Wars 2. It will take account of subliminal details that are not directly relatable to the game's contents, but are rather derivate from the psychological unconscious base of those tastes, used in analogy with the psychological unconsciou base that makes you choose certain profession instead of the other. That means you will not be able to "guess your way" through the test in order to achieve the desired profession. This test is directed towards people who are not certain about their perfect professions (or perhaps about their own identity). Just answer everything as honest and truthfully as you can and hopefully we'll give you a relatively accurate re
---
You May Get
Engineer
Masters of mechanical mayhem, engineers love to tinker with explosives, elixirs, and all manner of hazardous gadgets. They can take control of an area by placing turrets, support their allies with alchemic weaponry, or lay waste to foes with a wide array of mines, bombs, and grenades.
Necromancer
Practitioners of the dark arts, necromancers summon the dead, wield the power of lost souls, and literally suck the life force from the enemy. Necromancers feed on life force, which they can use to bring allies back from the brink or cheat death itself.
Thief
Experts at stealth and surprise, thieves can move through the shadows, vanish into thin air, or steal items from their opponents and use them as weapons. Thieves practice an agile, acrobatic fighting style, which can make them very hard to hit.
Elementalist
Elementalists are multi-faceted spellcasters that channel elemental forces, making fire, air, earth, and water do their bidding. What they lack in physical toughness, they make up in versatility and the ability to inflict massive damage in a single attack.
Warrior
Warriors are masters of weaponry who rely on speed, strength, toughness, and heavy armor to survive in battle. Adrenaline fuels their offensive power—the longer warriors stay in a fight, the more dangerous they become.
Ranger
Rangers rely on a keen eye, a steady hand, and the power of nature itself. Unparalleled archers, rangers are capable of bringing down foes from a distance with their bows. With traps, nature spirits, and a stable of loyal pets at their command, rangers can adapt to any situation.
Mesmer
Mesmers are magical duelists who wield deception as a weapon. Using powerful illusions, clones, and phantasmal magic to confuse and distract their foes, mesmers make sure every fight is balanced in their favor and their opponents can't believe their eyes.
Guardian
Guardians are devoted fighters who protect their allies and smite their enemies by drawing from the power of their virtues. True guardians are brilliant tacticians and selfless defenders who know when to sacrifice their own defenses to empower their allies to achieve victory.
1.

What is your favourite colour?

A.&nbsp

B.&nbsp

C.&nbsp

D.&nbsp

E.&nbsp

F.&nbsp

G.&nbsp

H.&nbsp

I.&nbsp

J.&nbsp

2.

What adjective would you use for the color you chose in the first question? (To avoid paradoxal measuring in incosistent combinations (e.g.: "Light Black"), please consider selecting either the inherent tendency of the first colour ("Dark Black") or "No adjective").

A.&nbsp

B.&nbsp

C.&nbsp

D.&nbsp

E.&nbsp

F.&nbsp

3.

What animal would you be? (Try to picture only the animal and its habits, not the cultural and/or spiritual connotation it may have (e.g.: the wolf being a spiritual creature)).

A.&nbsp

B.&nbsp

C.&nbsp

D.&nbsp

E.&nbsp

F.&nbsp

G.&nbsp

H.&nbsp

I.&nbsp

J.&nbsp

K.&nbsp

L.&nbsp

M.&nbsp

N.&nbsp

O.&nbsp

P.&nbsp

Q.&nbsp

R.&nbsp

S.&nbsp

T.&nbsp

U.&nbsp

V.&nbsp

W.&nbsp

X.&nbsp

Y.&nbsp

Z.&nbsp

.&nbsp

4.

What is your favourite area of knowledge? (There are more general and more specific disciplines. This is intended. Please select the one you feel more comfortable with. For instance, a programmer may select Mathematics instead of programming because he thinks it's more important because it is the "root knowledge" for his area.)

A.&nbsp

B.&nbsp

C.&nbsp

D.&nbsp

E.&nbsp

F.&nbsp

G.&nbsp

H.&nbsp

I.&nbsp

J.&nbsp

K.&nbsp

L.&nbsp

M.&nbsp

N.&nbsp

O.&nbsp

Computers or programming.

P.&nbsp

Q.&nbsp

R.&nbsp

S.&nbsp

T.&nbsp

5.

What mythical creature would you be?

A.&nbsp

B.&nbsp

C.&nbsp

D.&nbsp

E.&nbsp

F.&nbsp

G.&nbsp

H.&nbsp

I.&nbsp

J.&nbsp

K.&nbsp

L.&nbsp

M.&nbsp

N.&nbsp

O.&nbsp

P.&nbsp

6.

What vehicle would you enjoy driving the most? (Please disregard complexity. Assume you can drive all of them fairly well).

A.&nbsp

B.&nbsp

C.&nbsp

D.&nbsp

E.&nbsp

F.&nbsp

G.&nbsp

H.&nbsp

I.&nbsp

J.&nbsp

K.&nbsp

L.&nbsp

M.&nbsp

N.&nbsp

7.

What is your Zodiac Sign?

A.&nbsp

B.&nbsp

C.&nbsp

D.&nbsp

E.&nbsp

F.&nbsp

G.&nbsp

H.&nbsp

I.&nbsp

J.&nbsp

K.&nbsp

L.&nbsp

M.&nbsp

N.&nbsp

I don't believe this is relevant.

8.

What is your Harry Potter house?

A.&nbsp

B.&nbsp

C.&nbsp

D.&nbsp

E.&nbsp

I have never read/watched Harry Potter.

9.

What is your favourite element?

A.&nbsp

B.&nbsp

C.&nbsp

D.&nbsp

10.

What is your favourite race in the Lord of the Rings universe?

A.&nbsp

B.&nbsp

C.&nbsp

D.&nbsp

E.&nbsp

11.

What animal would you have as a pet?

A.&nbsp

B.&nbsp

C.&nbsp

D.&nbsp

E.&nbsp

F.&nbsp

G.&nbsp

H.&nbsp