That Character Are You From Oz The Great And Powerful
7 Questions
| Total Attempts: 2325
---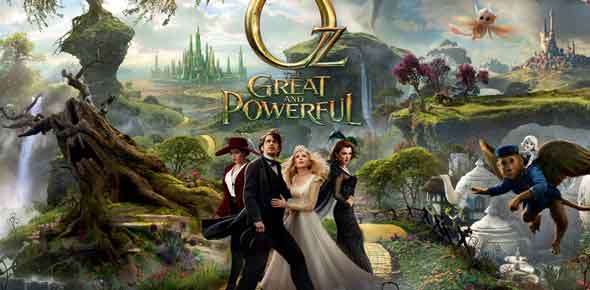 Find out if you are Oz, Glinda, Evanora, Theodora, Finley, China Girl.
---
You May Get
Oz
your Charming, and you can smooth talk your way out of all your problems and you are still trying to decide what kind of person you really are.
Glinda
you are good, peaceful, and kind, eventhough you are compassionate and benevolent you are a fierce protector and can always find the good in people
Eevanora
you are tough somtimes feard and a little but overpretective of the ones you love. you like to be incharge and protect your home.
theodora
you are beautiful and nîeve and dosnt really control your life and is protected by your loved ones. You want peace and belive that good always rules over evil. you are a dreamer.
finley
you lile to be a companion, a follower. you like a lot of people and are not very judgmental. you are loyal and trustworthy and are always willing to lend a helping hand.
China girl
you are brave, resilient and are tougher than you look you always make friends especialy unlikely ones. you are looking for adventure. And people dont want to get you mad.
1.

One of your flaws are......

A.&nbsp

B.&nbsp

Being to un judgmental to trustworthy

C.&nbsp

Not being able to control your own life

D.&nbsp

Always being judged by your cover

E.&nbsp

F.&nbsp

Not being able to find your true self

2.

Your frinds find you as...........

A.&nbsp

A natural ruler and a protecter

B.&nbsp

C.&nbsp

Smooth and you can find your way out of pickles

D.&nbsp

Ready for adventure and enthusiastic

E.&nbsp

You are a kind and a dreamer

F.&nbsp

You are loyal and a good partner

G.&nbsp

3.

You are a

A.&nbsp

B.&nbsp

Stay at home person (protecter)

4.

You wear...................................

A.&nbsp

B.&nbsp

C.&nbsp

D.&nbsp

E.&nbsp

F.&nbsp

5.

Your hair is.....

A.&nbsp

B.&nbsp

C.&nbsp

Wavy/curly short and brown

D.&nbsp

E.&nbsp

F.&nbsp

6.

You are a

A.&nbsp

B.&nbsp

7.

Your eyes are

A.&nbsp

B.&nbsp

C.&nbsp

D.&nbsp

E.&nbsp

F.&nbsp

G.&nbsp