The Shoulder: How Much Do You Know About Shoulder Pain?
10 Questions
| Total Attempts: 88
---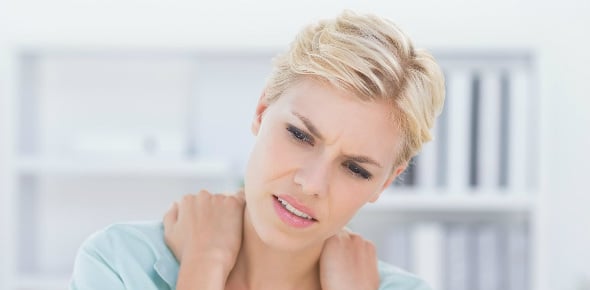 While there are many different causes of shoulder injuries -- from playing racquet sports to shoveling snow to lifting a heavy suitcase -- the majority of injuries affect just four different structures. Unfortunately, all too often the standard assessment techniques are inconclusive, and people live with the pain for weeks, months, or even years before receiving appropriate treatment. How much do you know about the relevant anatomy, assessment tests, and effective treatment techniques that can reduce, prevent, and eliminate severe and chronic shoulder pain?
---
1.

A.&nbsp

B.&nbsp

C.&nbsp

D.&nbsp

2.

Limited lateral rotation of the shoulder can be an indicator of:

A.&nbsp

Both arthritis and bursitis

B.&nbsp

C.&nbsp

3.

A.&nbsp

B.&nbsp

C.&nbsp

D.&nbsp

4.

A.&nbsp

B.&nbsp

C.&nbsp

D.&nbsp

5.

Throwing a ball overhead uses primarily what muscle?

A.&nbsp

B.&nbsp

C.&nbsp

D.&nbsp

6.

A.&nbsp

B.&nbsp

C.&nbsp

D.&nbsp

7.

Which movement is most painful when a client has an acromio-clavicular ligament sprain.

A.&nbsp

Passive horizontal adduction

B.&nbsp

C.&nbsp

D.&nbsp

8.

How many degrees of motion are there at the glenohumeral joint?

A.&nbsp

B.&nbsp

C.&nbsp

D.&nbsp

9.

A.&nbsp

At the tenoperiosteal junction

B.&nbsp

C.&nbsp

D.&nbsp

At the musculotendinous junction

10.

A.&nbsp

Infraspinatus muscle-tendon unit strain

B.&nbsp

C.&nbsp

D.&nbsp

Supraspinatus muscle-tendon unit strain