Hardest Trivia Quiz On SAT Vocabulary!
26 Questions
| Total Attempts: 473
---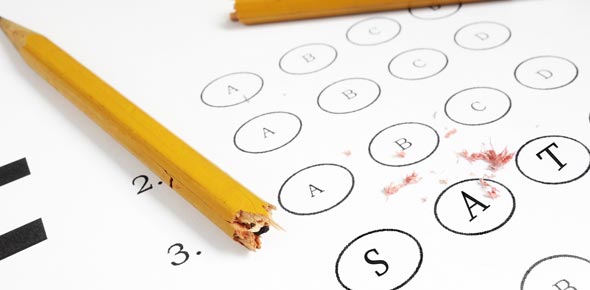 The SAT vocabulary quiz has been created to test the abilities of the students. This test measures the basic reading skills and vocabulary words students need to know. Test your knowledge about Vocabulary words which are frequently suggested for study when preparing for the SAT exam. There is a list of hard and new vocabulary words. So, let's try out the quiz. All the best!
---
1.

Empty;silly;meaningless

A.&nbsp

B.&nbsp

C.&nbsp

D.&nbsp

2.

To gather together

A.&nbsp

B.&nbsp

C.&nbsp

D.&nbsp

3.

Producing a lot

A.&nbsp

B.&nbsp

C.&nbsp

D.&nbsp

4.

Refine an ore

A.&nbsp

B.&nbsp

C.&nbsp

D.&nbsp

5.

Random, for no definate reason

A.&nbsp

B.&nbsp

C.&nbsp

D.&nbsp

6.

Envoking sadness or pity

A.&nbsp

B.&nbsp

C.&nbsp

D.&nbsp

E.&nbsp

7.

Archaic

A.&nbsp

B.&nbsp

Being obscure or known to few people

C.&nbsp

D.&nbsp

8.

Sleepwalker

A.&nbsp

B.&nbsp

C.&nbsp

D.&nbsp

9.

Profound

A.&nbsp

B.&nbsp

C.&nbsp

Benificially deep in meaning

D.&nbsp

10.

Fortune teller

A.&nbsp

B.&nbsp

C.&nbsp

D.&nbsp

11.

Believer in an ideal world

A.&nbsp

B.&nbsp

C.&nbsp

D.&nbsp

12.

Inept

A.&nbsp

B.&nbsp

C.&nbsp

D.&nbsp

13.

Unpredictable, whimsical, easily swayed

A.&nbsp

B.&nbsp

C.&nbsp

D.&nbsp

14.

Mournful song

A.&nbsp

B.&nbsp

C.&nbsp

D.&nbsp

15.

Doubting, not gullible

A.&nbsp

B.&nbsp

C.&nbsp

D.&nbsp

16.

Circumlocution

A.&nbsp

Using too many words; long- widedness

B.&nbsp

C.&nbsp

D.&nbsp

17.

Slow- moving, tired person

A.&nbsp

B.&nbsp

C.&nbsp

D.&nbsp

18.

Society governed by women

A.&nbsp

B.&nbsp

C.&nbsp

D.&nbsp

19.

Vagrant

A.&nbsp

B.&nbsp

A person wandering without a home

C.&nbsp

D.&nbsp

20.

Psycic, mystic

A.&nbsp

B.&nbsp

C.&nbsp

D.&nbsp

21.

Multicolored, specled

A.&nbsp

B.&nbsp

C.&nbsp

D.&nbsp

22.

Showy, ornate

A.&nbsp

B.&nbsp

C.&nbsp

D.&nbsp

23.

Copying work without permission:

A.&nbsp

B.&nbsp

C.&nbsp

D.&nbsp

24.

Pungent smell or taste

A.&nbsp

B.&nbsp

C.&nbsp

D.&nbsp

25.

Clear, light

A.&nbsp

B.&nbsp

C.&nbsp

D.&nbsp