Pre-test Pendidikan Islam (Dib 1)
---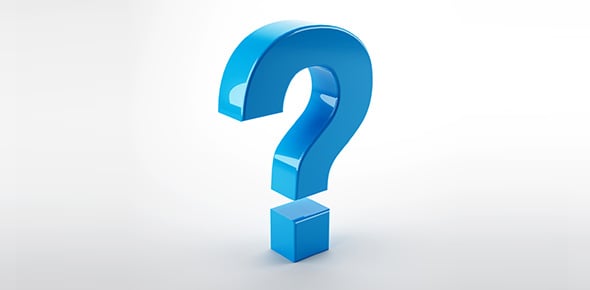 Pretest ini bertujuan untuk mengetahui pemahaman pelajar berkenaan ISLAM SEBAGAI AD DIN
---
1.

Islam merupakan kepatuhan, ketaatan atau tunduk dan menyerah diri kepada ALLAH SWT dengan Ikhlas bagi memperolehi kebahagiaan hidup di dunia dan akhirat.

Explanation

The given statement explains that Islam is about obedience, submission, and surrendering oneself to Allah with sincerity in order to attain happiness in both this life and the afterlife. This aligns with the fundamental principles of Islam, which emphasize the importance of following Allah's guidance and seeking spiritual fulfillment. Therefore, the correct answer is true.

2.

Secara tepatnya, ADDIN bermaksud agama.

Explanation

The statement says "ADDIN bermaksud agama" which means "ADDIN means religion" in English. The correct answer is False because ADDIN does not mean religion, it could mean something else.

3.

Islam merupakan agama yang sempurna dalam pelbagai aspek. Antara berikut, yang manakah aspek yang dibincangkan dalam Islam

A.

B.

C.

D.

E.

Correct Answer(s)

A. Aqidah

B. Sirah

C. Akhlak

D. Ibadah

E. Jual beli

Explanation

The correct answer is Aqidah, Sirah, Akhlak, Ibadah, jual beli. This answer suggests that the aspects discussed in Islam include beliefs (Aqidah), the life and teachings of the Prophet Muhammad (Sirah), moral character and ethics (Akhlak), worship and religious practices (Ibadah), and buying and selling (jual beli) which indicates the importance of economic transactions and ethics in Islamic teachings.

4.

Manakah berikut sumber-sumber asasi ajaran Islam

A.

B.

C.

D.

Correct Answer

B. AlQuran dan Hadis

Explanation

The correct answer is AlQuran and Hadis. The Quran is the holy book of Islam and is considered the primary source of guidance for Muslims. Hadith refers to the sayings, actions, and approvals of Prophet Muhammad and is considered the secondary source of Islamic teachings. Together, the Quran and Hadith form the basis of Islamic teachings and provide guidance for Muslims in matters of faith, worship, and daily life.

5.

" Dan Al Quran itu pula tidak sekali-kali dibawa turun oleh syaitan-syaitan. Dan tidak layak bagi syaitan-syaitan itu berbuat demikian, dan mereka juga tidak dapat melakukannya" Surah alSyua'ra': 210-211 Ayat Al Quran di atas merupakan dalil pemeliharaan Al Quran.....

A.

B.

C.

D.

Correct Answer

B. Dalam perjalanan ke Bumi

Explanation

The given ayat states that the Quran was not brought down by the devils and they are not capable of doing so. This implies that the Quran was protected during its descent to Earth, suggesting that it was preserved during its journey from the heavens to the Earth. Therefore, the correct answer is "dalam perjalanan ke Bumi" (during its journey to Earth).

6.

Sebagai umat Islam, tidak menjadi suatu kewajipan untuk kita beriman dengan kitab selain dari Al Quran. Kerana semua kitab tersebut telah diselewengkan.

Explanation

The statement suggests that as Muslims, it is not obligatory for us to believe in any book other than the Quran because all other books have been distorted. However, this statement is false. While the Quran is considered the ultimate and most authentic source of guidance for Muslims, it does not mean that other religious texts are completely discarded or deemed irrelevant. Islam recognizes the previous scriptures, such as the Torah and the Bible, as divine revelations, but believes that they have been altered over time. Muslims are encouraged to believe in the original message of these texts, as long as it aligns with the teachings of the Quran.

7.

Rukun Islam mengandungi _____________ perkara.

Explanation

Rukun Islam mengandungi lima perkara. (The five pillars of Islam)

8.

Percaya kepada kitab merupakan rukun __________.

Explanation

The correct answer is "iman" because believing in the holy book is one of the pillars of faith in Islam. It is an essential aspect of a Muslim's belief system to have faith in the teachings and guidance provided by the holy book, which is considered the word of God. This belief in the holy book is a fundamental component of iman, which encompasses a broader concept of faith in Islam.

9.

Sunnah terbahagi kepada 3 iaitu Sunnah Qawliyyah (perkataan), Sunnah Fi'liyyah (perbuatan), dan Sunnah Taqririyyah (pengakuan)

Explanation

The statement is true because it correctly identifies the three categories of Sunnah, which are Sunnah Qawliyyah (words), Sunnah Fi'liyyah (actions), and Sunnah Taqririyyah (endorsement or approval). These categories refer to different aspects of the Prophet Muhammad's teachings and practices that serve as a guide for Muslims in their daily lives.