Reaction Types Quiz: How Much You Know?
10 Questions
| Total Attempts: 120
---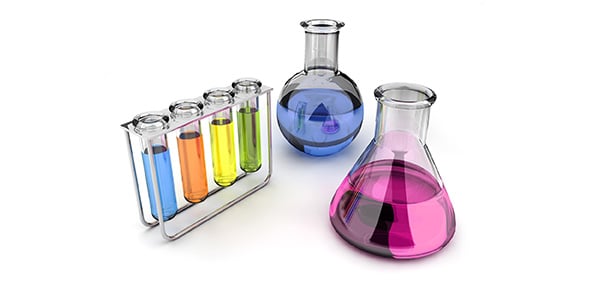 A chemical reaction is a method that handles the chemical conversion of one chemical substance set to another. It encompasses changes that only include electrons' positions in the forming and breaking chemical bonds between atoms. Take this quiz to test your knowledge about the different types of reactions.
---
1.

Which type of reaction breaks down a single reactant into two or more products?

A.&nbsp

B.&nbsp

C.&nbsp

D.&nbsp

E.&nbsp

2.

Which type of reaction forms a single product from two or more reactants?

A.&nbsp

B.&nbsp

C.&nbsp

D.&nbsp

E.&nbsp

F.&nbsp

3.

Choose the following reactions where oxygen is a reactant; thus, and combustion takes place.

A.&nbsp

B.&nbsp

C.&nbsp

D.&nbsp

4.

Which of the following reactions is not properly balanced?

A.&nbsp

B.&nbsp

C.&nbsp

D.&nbsp

5.

Identify the following reaction type using the codes: DR double replacement. SR single replacement SYN synthesis DEC decomposition COMB combustion AB acid/base neutralization Na3PO4 + 3 KOH à 3 NaOH + K3PO4

6.

Identify the following reaction type using the codes: DR double replacement. SR single replacement SYN synthesis DEC decomposition COMB combustion AB acid/base neutralization Pb + FeSO4 à PbSO4 + Fe

7.

Identify the following reaction type using the codes: DR double replacement. SR single replacement SYN synthesis DEC decomposition COMB combustion AB acid/base neutralization 2 C5H5 + Fe à Fe(C5H5)2

8.

Identify the following reaction type using the codes: DR double replacement. SR single replacement SYN synthesis DEC decomposition COMB combustion AB acid/base neutralization 2 NO2 à 2 O2 + N2

9.

List the correct order of coefficients in the following reaction: ____ Pb + ____ H3PO4 à ____ H2 + ____ Pb3(PO4)2

10.

List the correct order of coefficients in the following reaction: ____ HBr + ___ Al(OH)3 à ___ H­2O + ___ AlBr3