Are You Scottie Pippen Lover?
6 Questions
| Total Attempts: 181
---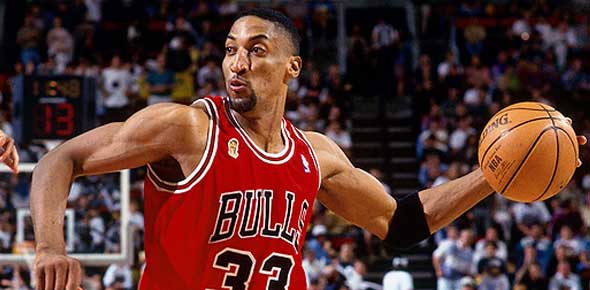 Today we'll be taking a look at famous basketball player Scottie Pippen, who is most famous for his time spent playing for the famed 90's Chicago Bulls teams that won 6 NBA championships in that decade. What can you tell us about him?
---
1.

What team was Scottie Pippen drafted from?

A.&nbsp

B.&nbsp

C.&nbsp

D.&nbsp

2.

In the 1994-95 NBA season, Scottie Pippen suited up for this team?

A.&nbsp

B.&nbsp

C.&nbsp

D.&nbsp

3.

Which NBA team drafted Scottie Pippen?

A.&nbsp

B.&nbsp

C.&nbsp

D.&nbsp

4.

Who was Scottie Pippen traded for the day of the draft?

A.&nbsp

B.&nbsp

C.&nbsp

D.&nbsp

5.

Which team drafted Scottie Pippen in 1987?

A.&nbsp

B.&nbsp

C.&nbsp

D.&nbsp

6.

In the 1987-88 season how many blocks did Scottie Pippen have?

A.&nbsp

B.&nbsp

C.&nbsp

D.&nbsp