Personality Test: Homestuck Title
10 Questions
| Attempts: 16625
---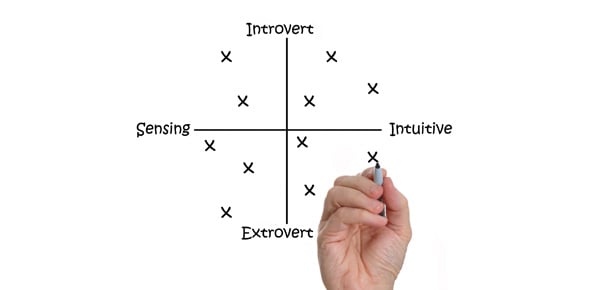 Who would you be on Skaia? What powers would you have? What are your chalelnges? Take the time to discover who you would be on Skaia with this in-depth personality test! Created by Antoine Hecht in 2012. Contact him with questions at [email protected] Com.
---
You May Get
Knight of Blood
"The Honest Attorney" You are the Knight of Blood. You are a defender and protector of those around you and you carry inherent empathy and concern for the well-being of others. Your Aspect deals with community and social bonding, making you a potential diplomat, but more specifically a shield against those who choose to attack their fellow persons. You cannot bring this social power to the surface unless someone is in danger and you are critically needed. You may also come across as brutally honest or blunt with your opinions, but this can make you both annoying and a good leader. Examples: Karkat Vantas
Knight of Time
"The Chronological Angel" You are the Knight of Time. You are a defender and protector of time itself and through it you help save others. You may be unable to be as useful when things are going okay, but when the going gets rough you can deliver. You are calculating and careful, noticing and exploiting loopholes in the time stream to benefit yourself in your downtime. Due to your time-traveling nature you find extra fear of screwing up and dying, as you not only prefer being alive, but your incredible power gives you enough arrogance to consider that you need to stay alive for everyone else to stay alive. You are likely to not explain what you do or how you do it, usually assuming it is just 'too complicated' for people to understand. Examples: Dave Strider
& many more results.
Start this quiz
to find your result.
1.

I am an outgoing person.

A.&nbsp

B.&nbsp

C.&nbsp

D.&nbsp

E.&nbsp

2.

I feel empathetic to everyone.

A.&nbsp

B.&nbsp

C.&nbsp

D.&nbsp

E.&nbsp

3.

I take care of others before I take care of myself.

A.&nbsp

B.&nbsp

C.&nbsp

D.&nbsp

E.&nbsp

4.

I am blunt with my opinions.

A.&nbsp

B.&nbsp

C.&nbsp

D.&nbsp

E.&nbsp

5.

I get on people's nerves sometimes.

A.&nbsp

B.&nbsp

C.&nbsp

D.&nbsp

E.&nbsp

6.

I can multitask well.

A.&nbsp

B.&nbsp

C.&nbsp

D.&nbsp

E.&nbsp

7.

I am an essential part of the teams I am in.

A.&nbsp

B.&nbsp

C.&nbsp

D.&nbsp

E.&nbsp

8.

I overthink my options.

A.&nbsp

B.&nbsp

C.&nbsp

D.&nbsp

E.&nbsp

9.

If something is way too complicated, there is no point in explaining it.

A.&nbsp

B.&nbsp

C.&nbsp

D.&nbsp

E.&nbsp

10.

I feel like I have an identity.

A.&nbsp

B.&nbsp

C.&nbsp

D.&nbsp

E.&nbsp