Godspell Movie Character Quiz
15 Questions
| Attempts: 167
---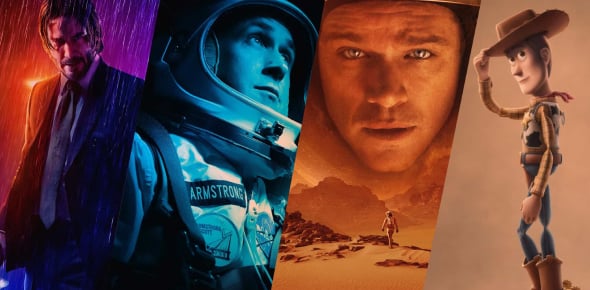 Godspell is one of those movies, which had a lot of work put in all due to the fact that us as viewers had the script, which is the Bible. How well do you know the characters? Find out below.
---
You May Get
Jesus
Gentle one but with strength. Charismatic, charming, and funny
Judas/David
Charismatic. The serious one. Later a traitor.
& many more results.
Start this quiz
to find your result.
1.

What's your favorite color?

A.&nbsp

B.&nbsp

C.&nbsp

D.&nbsp

E.&nbsp

F.&nbsp

2.

Who is your favorite compainion?

A.&nbsp

B.&nbsp

C.&nbsp

D.&nbsp

3.

What food or drink do you like?

A.&nbsp

B.&nbsp

C.&nbsp

4.

What type of music do you like?

A.&nbsp

B.&nbsp

C.&nbsp

D.&nbsp

E.&nbsp

5.

What kind of animal do you like?

A.&nbsp

B.&nbsp

C.&nbsp

D.&nbsp

E.&nbsp

F.&nbsp

G.&nbsp

6.

Clothing question 1 of 4. What patterns do you like to wear?

A.&nbsp

B.&nbsp

C.&nbsp

D.&nbsp

7.

Clothing question 2 of 4. What kind of outfit do you like to wear?

A.&nbsp

B.&nbsp

C.&nbsp

8.

Clothing question 3 of 4. What do you want your top to look like?

A.&nbsp

B.&nbsp

C.&nbsp

D.&nbsp

E.&nbsp

F.&nbsp

9.

Clothing question 4 of 4. Who do you want to dress as?

A.&nbsp

B.&nbsp

C.&nbsp

10.

What do people describe you as?

A.&nbsp

B.&nbsp

C.&nbsp

D.&nbsp

11.

Where in the world where you want to go?

A.&nbsp

B.&nbsp

C.&nbsp

D.&nbsp

12.

What hair style would you like?

A.&nbsp

B.&nbsp

C.&nbsp

D.&nbsp

13.

What type of book would you read?

A.&nbsp

B.&nbsp

C.&nbsp

D.&nbsp

14.

What instrument do you like to play?

A.&nbsp

B.&nbsp

C.&nbsp

D.&nbsp

E.&nbsp

15.

What is favorite thing to during a summer vacation?

A.&nbsp

B.&nbsp

C.&nbsp