Which Frozen Character Are You? Find Out With This Quiz!
8 Questions
| Attempts: 470
---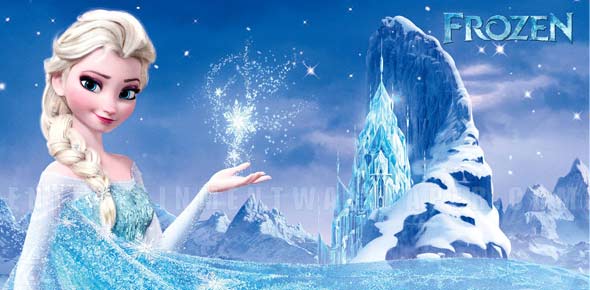 Take this personality quiz to see which persona you are from the movie Frozen. Do you believe that love will conquer all? What is your favorite winter outdoor activity? Are you fearless and robust, or do you cringe at the prospect of a challenge? Are you perseverant, or do you give up easily? This quiz answers everything you need to know to determine which character you are from Frozen.
---
You May Get
Elsa
Independent, misunderstood and caring. Above all, Elsa understands that great powers come with great responsibilities, and she always puts her family first. She has rockin' ice powers!
Anna
Inquisitive, but impulsive, Anna loves to learn about the world around her and wants to be part of Elsa's life.
& many more results.
Start this quiz
to find your result.
1.

What is your favorite color?

A.&nbsp

B.&nbsp

C.&nbsp

D.&nbsp

E.&nbsp

F.&nbsp

G.&nbsp

2.

What is your favourite season?

A.&nbsp

B.&nbsp

C.&nbsp

D.&nbsp

3.

What is your favourite Frozen song?

A.&nbsp

Do you want to build a snowman?

B.&nbsp

C.&nbsp

Reindeers are Better than People.

D.&nbsp

E.&nbsp

For the First Time in Forever.

F.&nbsp

G.&nbsp

H.&nbsp

Let it Go (Demi Lovato version)

I.&nbsp

4.

Which character could in all fairness be labeled the "Jar Jar Binks" of this otherwise exceptional film?

A.&nbsp

B.&nbsp

Any of the Ewoks...I mean trolls.

C.&nbsp

5.

What is your favorite pet?

A.&nbsp

B.&nbsp

C.&nbsp

D.&nbsp

E.&nbsp

F.&nbsp

6.

Which character do you like the best?

A.&nbsp

B.&nbsp

C.&nbsp

D.&nbsp

E.&nbsp

F.&nbsp

G.&nbsp

H.&nbsp

I.&nbsp

J.&nbsp

7.

What is your favourite winter activity?

A.&nbsp

B.&nbsp

C.&nbsp

D.&nbsp

E.&nbsp

Unrequested bursts of singing about summer.

F.&nbsp

G.&nbsp

8.

Are you ready to find out which character you truly are?

A.&nbsp

B.&nbsp

C.&nbsp

D.&nbsp

E.&nbsp