North Dakota Null Hypothesis Brain Damage Inventory
75 Questions
| Total Attempts: 690
---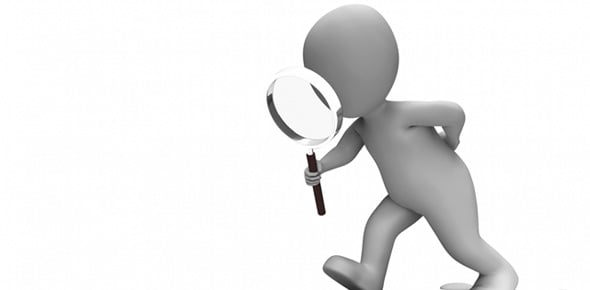 The 80 item NDNI, which resembles the popluar Minnesota Multiphasic Personality Inventory,  was distributed as a typescript in the early 1980s.  Though headlined "all rights reserved", no author or copyright date has been preserved in any copy available.  If anyone complains, this version will be removed.  As originally distributed, there was no answer key.  After extensive research, Dr. Zachary Smith has developed this version which, as the title promises, will almost certainly diagnose some type of mental infirmity if the respondent is stubborn enough to complete the form.  Warning!  Dr. Smith is neither a professional doctor nor a professional comedian, so if you go any further, you're on your own. . .
---
You May Get
Depression
Still having those guilty fellings?  We're ashamed of you!
Hypomania
What's a little mania between friends?
Bipolar
Since this is an 80 item questionnaire, if you finished this, it must be one of your good days. We know you're kinda busy right now, but after you've brought peace to the Middle East and solved the financial crisis, you probably ought to book an appointment with your shrink.
Paraphilia, nec
Paraphilias are among the most popular abnormal behaviors on the internet, and they include a variety of deviant attractions incuding fetishism, transvestitism, transsexualism, exhibitionism, voyeurism, and masochism.  This test is not detailed enough to help you identify your specialty, so you should consult an expert in thse matters.  If you want government subsidized help in reaching your diagnosis, try sending a copy of your online search history to www.fbi.gov or to the attorney general's office in your state.
Anxieties and phobic disorders
Diagnosable anxieties are extemely common, and include a variety of abnormal restless conditions including generalized anxiety disorder, panic attacks, phobic disorders, obsessive compulsive disorder, post traumatic stress disorder, and acute stress disorder.  According to the Merck Manual, phobic disorders alone affect 7% of women and 4.3% of men in any six month period.
Schizotypal
OK, you're a little introverted and solitary.  Stop spending so much time on line, and maybe it'll all go away.
Narcissistic
Clearly, you've aced our test.  You're one of the most intelligent people who has ever taken this test, and we are prepared to send you a certificate that proves you are "Not Insane", suitable for framing or for presentation to the 1972 Democratic National Committee.Rush your check for $100 to our offices at www.fbi.gov today !
Sociopathic
Whoa!  Don't look at us.  Must be some kind of computer glitch.  How could anyone say such a thing about a nice person like you?
Paranoid
While you were filling out this form, we searched your hard drive, and boy were we shocked at what we found!  I'm sure you wouldn't want your kids or your spouse to know about these web sites.Just write us a check for $100 or more and send it along to us at www.fbi.gov.  Keep in mind that we won't let you forget, because we're watching you!
Histrionic
OMG!  DID THE MACHINE REALLY SAY THAT ABOUT YOU!?!?!  COMPUTERS NEVER MAKE MISTEAKS, YOU KNOW !!! You'd better rush us your check TODAY!!!  Make it payable to us at www.fbi.gov.  You don't have a moment to lose, so you can just leave the amount blank.
Obsessive Compulsive
It's clear that your circumstances need more attention to this issue.  Obviously, we can't diagnose someone with a character as complex as yours without significantly more information.  Additional workups include a variety of questionnaire instruments and in person interviews.  To get the ball rolling, please send your credit card number to our staff at www.fbi.gov, and we'll enroll you in our permanent investigations program.
Passive Aggressive
You think you're going to get away scot free, but of course things are never that easy.  You've been enrolled in our program, and you'll be billed $35 a month until you unenroll.  Unenrollment information is available from our unenrollment center, which you can contact pursuant to the terms of our cancellation agreement, as detailed in the most recent "Notice of Changes in Terms and Conditions" mailed to your address.
Delusional
Delusional disorders are more common than most people are willing to admit, especially in today's financial services industry.  The really interesting ones, though, are in the social service businesses, and they include the erotomanic (do the women on those grocery store magazine covers really care about you?), grandiose (can you still grow up to be President fo the United States?), jealous (who me???), persecutory (have you voted Republican lately?), and somatic (naw, that doesn't really count as plastic surgery) disorders.
Pharamceutical dependence and addiction
Pharmaceutical dependence stands out as perhaps the most popular form of mental illness in America today.  Alcoholism alone affects roughly 12% of men and 3% of women.  Trendier substances are available in most urban markets today for those who know where to look. Among suburbanites, it's increasingly popular to obtain drugs by prescription.  You'd be amazed what you can get for free from your parents cabinets !
Psychosis
loss of contact with reality
Hallucinatory
false perceptions
Dissociative disorder
Try it agin, except use your other personality this time.
Hypochondriasis
Don't wory it's all in your head.
Eating disorder
Perhaps you thought that anorexia was too weird.  Perhaps you thought you'd never even consider eating and then purging.  Read this first before your pride gets in the way of your recovery.  http://engrwww.usask.ca/oldsite/societies/csae/protectedpapers/c0629.pdf
CLASSIFIED
The Centers for Disease Control have notified us that whatever you have could be weaponized, and the Department of Homeland Security has determined that we are not allowed to release your results.
1.

I salivate at the sight of mittens.

A.&nbsp

B.&nbsp

C.&nbsp

D.&nbsp

2.

My father was a good woman.

A.&nbsp

B.&nbsp

C.&nbsp

D.&nbsp

3.

At times I am very afraid that my toes will fall off.

A.&nbsp

B.&nbsp

C.&nbsp

D.&nbsp

4.

People who go into the street are apt to be bitten by a horse.

A.&nbsp

B.&nbsp

C.&nbsp

D.&nbsp

5.

As an infant, I had very few hobbies.

A.&nbsp

B.&nbsp

C.&nbsp

D.&nbsp

6.

I hate chopped liver.

A.&nbsp

B.&nbsp

C.&nbsp

D.&nbsp

7.

Sometimes I think God is a Fink.

A.&nbsp

B.&nbsp

C.&nbsp

D.&nbsp

8.

I prefer spiders to lima beans.

A.&nbsp

B.&nbsp

C.&nbsp

D.&nbsp

9.

Some people never look at me.

A.&nbsp

B.&nbsp

C.&nbsp

D.&nbsp

10.

I believe in afterbirth.

A.&nbsp

B.&nbsp

C.&nbsp

D.&nbsp

11.

I somtimes believe that my earlobes are longer than those of other people.

A.&nbsp

B.&nbsp

C.&nbsp

D.&nbsp

12.

I often use the word "feh".

A.&nbsp

B.&nbsp

C.&nbsp

D.&nbsp

13.

I never dream about real things.

A.&nbsp

B.&nbsp

C.&nbsp

D.&nbsp

14.

God is love.

A.&nbsp

B.&nbsp

C.&nbsp

D.&nbsp

15.

Spinach makes me feel alone.

A.&nbsp

B.&nbsp

C.&nbsp

D.&nbsp

16.

My sex life is A-OK.

A.&nbsp

B.&nbsp

C.&nbsp

D.&nbsp

17.

Sometimes I steal objects like medicine balls and avairys.

A.&nbsp

B.&nbsp

C.&nbsp

D.&nbsp

18.

I am frequently afraid to cross the street.

A.&nbsp

B.&nbsp

C.&nbsp

D.&nbsp

19.

When I look down from a high place I want to spit.

A.&nbsp

B.&nbsp

C.&nbsp

D.&nbsp

20.

I am anxious in rooms that have hairy walls.

A.&nbsp

B.&nbsp

C.&nbsp

D.&nbsp

21.

Dirty stories make me think about sex.

A.&nbsp

B.&nbsp

C.&nbsp

D.&nbsp

22.

I read the editorials in the J. Clinical Hypnosis every month.

A.&nbsp

B.&nbsp

C.&nbsp

D.&nbsp

23.

I like to kill mosquitoes.

A.&nbsp

B.&nbsp

C.&nbsp

D.&nbsp

24.

Burning buildings make me snigger.

A.&nbsp

B.&nbsp

C.&nbsp

D.&nbsp

25.

Cousins are not to be trusted.

A.&nbsp

B.&nbsp

C.&nbsp

D.&nbsp