Your Warrior Cat Name,Clan, And Personality
10 Questions
| Attempts: 344
---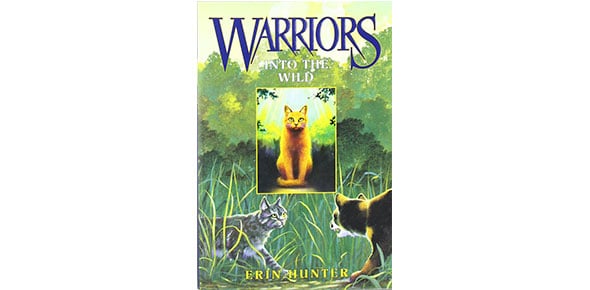 Find your warrior cat name, clan, and personality. Based of the books by Erin Hunter.
---
You May Get
Goldenfeather
Congratz! You are Goldenfeather! You are a sweet WindClan queen who is always caring and loving for all the cats in your clan, even to the ones that you don't really like. Your mate is Stormpebble, it is true love between you two.You have three kits. Littlekit,Shykit, and Leafkit. You are very protective of your kits. Any time your clan i n trouble, you defend theother quees and kits in the nursery if an enemy comes in. You may seem very soft. But, i any cat messes with your friends, leader, Medicine Cat, kits, mate, etc. your bad side breaks out. Under that golden and white fur is a true she-cat warrior tht will fight for justice.
Speckledfur
Congratz! You are Speckledfur! You are a silver she cat with A LOT of white spots it looks like it snowed on you. You have blue-green eyes and are Medicine Cat of ThunderClan. You are shy and secretive, and is very loyal and would never intentionally break the warrior code. Unfortunately you have broken the code a little bit. You have a mate named Birchleaf. He is in the same clan as you. Your planning kits to come in Leaf-bare which isn't a very good time to have kits. You can be very stubborn some times if a cat really annoys you if the herbs sting their tongue, or if "Ohhh that hurts." and especially you can blame yourself for deaths for your clan mates. Because, when your mother was giving birth to your little brother, your mother died from the birth because you gave her the wrong herb. And it was deathberries. But, your brother survived the birth and now has become a young warrior of ThunderClan named Pebblecloud. You have a life in StarClan, and know many of the cats up there. You play with young kits in your dreams to keep them company and have conversation with the elders also. But when the sun rises your free, fun, life is over and it is back to shy, and secretive Speckledfur.
& many more results.
Start this quiz
to find your result.
1.

What would you fight for in battle?

A.&nbsp

B.&nbsp

C.&nbsp

D.&nbsp

2.

Would you like to have kits?

A.&nbsp

B.&nbsp

C.&nbsp

D.&nbsp

3.

Are you a boy or a girl?

A.&nbsp

B.&nbsp

C.&nbsp

D.&nbsp

4.

Which clan would you be in?

A.&nbsp

B.&nbsp

C.&nbsp

D.&nbsp

5.

Which postition would you be?

A.&nbsp

B.&nbsp

C.&nbsp

D.&nbsp

6.

Would you like to have a mate?

A.&nbsp

B.&nbsp

C.&nbsp

D.&nbsp

E.&nbsp

7.

Roll Play! You're in battle. Your kit is about to be killed! But your BFF is in BIG trouble!

A.&nbsp

My Kit! My BFF isn't about to die so..

B.&nbsp

Umm... DUHHH my BFF! I don't care about stinky kits.

8.

What would you look like?

A.&nbsp

White and Gold. With beautiful eyes

B.&nbsp

Sparkling Silver. With large gazing blue eyes

C.&nbsp

Yellow like lightning! With sharp amber eyes!

D.&nbsp

Dark black.. With terrifying blue eyes..

E.&nbsp

I don't have a mirror! I don't know!

9.

Do you crave power?

A.&nbsp

YES!! I WANT TO BE LEADER

B.&nbsp

10.

Did you like this quiz!

A.&nbsp

B.&nbsp

C.&nbsp

D.&nbsp

E.&nbsp

I just want to say "Thank You"