What Is Your Relationship With The Digimon Frontier Characters - Girls Only!!!
8 Questions
| Attempts: 563
---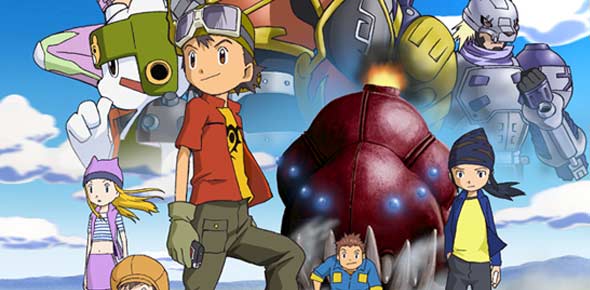 Find out - with quotes - what is your relationship with each human from Digimon Frontier, Katsuharu, Chiaki, Teruo and Teppei included. Who knows - you might just have that special something with one of them! ;)
---
You May Get
Good Relationship but No Boyfriend...
You scored as... no boyfriend. But, you have a pretty good relationship with most of the characters! Takuya: Her? Yeah, she's pretty cool, I guess. She's kind of like a younger sister. Kouji: Uh... I haven't talked to her that much, but she seems pretty nice. She had to break up a fight between me and JP though, and she was pretty harsh then... Tomoki: Yeah! She's like an older sister! She's really nice to me and she won't let anyone bully me! Izumi: It's really nice having a girl like her as my friend. I haven't got too many friends - even when I tried opening up to others - so it's great to hang out with her and Chiaki. Junpei: She stopped Koji from hitting me when I asked her out... even though she said no... but she was nice about it! Kouichi: Um... I don't really know what to say about her... *blush due to shyness* She's helpful anyway; she helped me study for a test last week... is that all you wanted to know? Katsuharu: Meh; I guess she's okay, but she's not really my type, ya know? Teruo: Well, she's an easy person to talk to, but she's not my best friend or anything Chiaki: Oh, yeah; she's brilliant!!! Teppei: I haven't really talked to her...
Takuya's Girlfriend!
You scored as... Takuya's girlfriend! You're calm enough to negate his hotheadedness, but you still need to think before you speak. You would have been his support if you were in the digital world with him, but you're still his support here! When we asked him what he thought of you... Takuya: 0-0 You actually have to ask? SHE'S AMAZING!
& many more results.
Start this quiz
to find your result.
1.

What do you like to do in your spare time?

A.&nbsp

B.&nbsp

C.&nbsp

D.&nbsp

E.&nbsp

F.&nbsp

2.

Have you met... the muffin man?

A.&nbsp

Why are you asking me that? I just asked YOU that!

B.&nbsp

C.&nbsp

*stares at person who asked you in confusion*...Huh?

3.

Do you have lots of friends?

4.

Pick a colour

A.&nbsp

B.&nbsp

C.&nbsp

D.&nbsp

E.&nbsp

F.&nbsp

G.&nbsp

H.&nbsp

I.&nbsp

J.&nbsp

K.&nbsp

5.

If you could have any superpower, what would it be?

A.&nbsp

B.&nbsp

The ability to go back/forward in time

C.&nbsp

D.&nbsp

E.&nbsp

F.&nbsp

To have complete control and self-restraint

G.&nbsp

Super power? Who needs it? I have it all riiight here!

H.&nbsp

I.&nbsp

6.

What is your favourite animal?

A.&nbsp

B.&nbsp

C.&nbsp

D.&nbsp

E.&nbsp

F.&nbsp

G.&nbsp

Anything to do with water

H.&nbsp

Mosquitos! They're misunderstood like me!

I.&nbsp

J.&nbsp

K.&nbsp

7.

Are you male (even though I SAID girls only...), female or some weird other life form that will take over earth when finished this quiz?

A.&nbsp

B.&nbsp

C.&nbsp

Some weird other life form that will take over earth when finished this quiz

8.

This is the final question; who do you prefer?

A.&nbsp

B.&nbsp

C.&nbsp

D.&nbsp

E.&nbsp

F.&nbsp