Which Wall Street Baller Are You?
11 Questions
| Attempts: 4547
---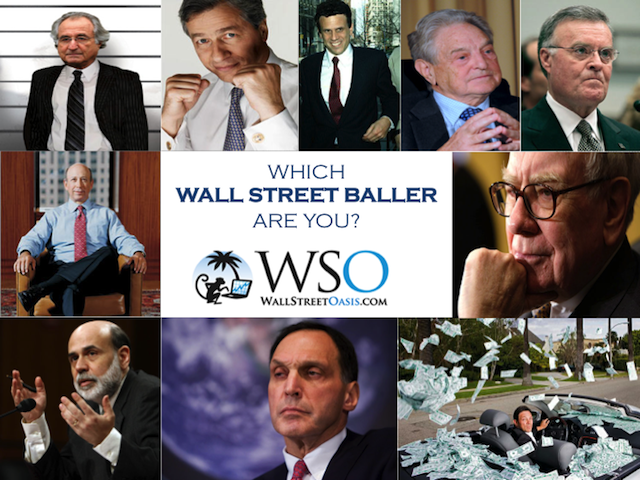 ---
You May Get
Bernard Madoff - The Total Fraud
Your experience has taught you that the world is full of suckers, and you have absolutely no reservations about taking their money. In fact it's a source of pride for you to see how much you can spend before they finally catch on to what you're up to. Unfortunately the road you're on can only end with you behind bars.
Michael Milken - The Rule Bender
You're smart and hardworking, but not naïve, you know that in order to succeed sometimes you have to bend the rules a little. So you're not above fidgeting a bit with the numbers, or acting on some of the great stock tips your friends on the inside can get you.
& many more results.
Start this quiz
to find your result.