What Warrior Cat Rank Are You?
5 Questions
| Attempts: 239
---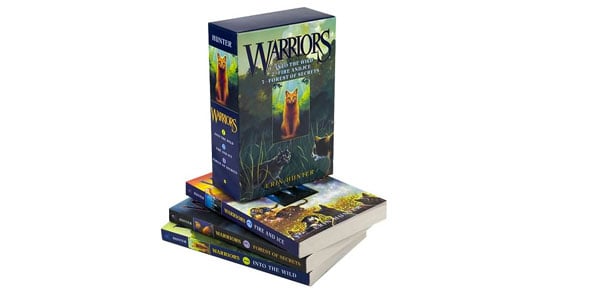 Tells you your warrior name, rank, kits, mate, apprenice, etc.
---
You May Get
Larkstar- Leader
Larkstar is a light gray she-cat with blue eyes. Larkstar's mate is Berrymouse and her kits are Heatherbreeze, Hazelsong, and Troutwisker. Larkstar has no apprentice, but her old apprentice was Troutwisker.
Troutwisker- Deputy
Troutwisker is a long-furred light brown tom with white splotches. Troutwisker's mate is Lillypool and his kits are Snowkit (white she-kit) and Frostkit (Light gray tom) Troutwisker has no apprentice right now, but his apprentice once was Lillypool.
& many more results.
Start this quiz
to find your result.
1.

Are you a She-cat or a tom?

A.&nbsp

B.&nbsp

2.

What's your favorite fresh-kill?

A.&nbsp

B.&nbsp

What ever crosses my path.

C.&nbsp

D.&nbsp

E.&nbsp

F.&nbsp

G.&nbsp

H.&nbsp

I.&nbsp

J.&nbsp

3.

What is your favorite warrior rank?

A.&nbsp

B.&nbsp

C.&nbsp

D.&nbsp

E.&nbsp

F.&nbsp

G.&nbsp

H.&nbsp

I.&nbsp

J.&nbsp

4.

What's your favorite color of the rainbow?

A.&nbsp

B.&nbsp

C.&nbsp

D.&nbsp

E.&nbsp

F.&nbsp

G.&nbsp

H.&nbsp

I.&nbsp

J.&nbsp

5.

From a scale of 1-10, how do you rate this quiz?

A.&nbsp

B.&nbsp

C.&nbsp

D.&nbsp

E.&nbsp

F.&nbsp

G.&nbsp

H.&nbsp

I.&nbsp

J.&nbsp