Eso 4. UnIT 5. I'm Proud Of My Job: IT Wasn't As Difficult As I Thought!
40 Questions
| Attempts: 123
---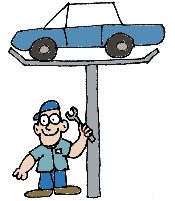 ESO 4. UNIT 5. I'm proud of my job: it wasn't as difficult as I thought! Jobs Verbs/Adjectives + Prepositions Comparisons (including "not as. . . As") Job interview and writing CVs
---
10.

I'm sorry Miss Jackson; there isn't anything wrong ______you.

11.

George, I'm really frightened ______ the sharp bend on that road. Could you drive slowly please?

12.

Madame, are you satisfied ______ your stay at our hotel?

13.

He is ____ a good dancer!

14.

It was ____ a rainy day, I took an umbrella.

15.

I'm ___ excited that you are getting married!

16.

The weather was _____ wonderful that I took the day off work.

17.

It was _____ a stupid question he refused to answer.

18.

I'm _____ happy you asked!

19.

Write your group (4A / 4B / AO)

20.

VOCABULARY. Choose the right answer.

A.&nbsp

B.&nbsp

C.&nbsp

21.

LISTENING. Listen to the job interview. Tick ONLY the CORRECT sentences. http://video.about.com/jobsearch/Teen-Job-Interview-Attire.htm#vdTrn

A.&nbsp

Dress as your grandparents do

B.&nbsp

Your dress need to be neat and tidy

C.&nbsp

You should wear an ellaborate hair style and a lot of make up

D.&nbsp

Jeans are not the best option

E.&nbsp

You just need to bring one copy of your curriculum

22.

Write the job. You have the first letter as a clue. (Write ALL the letters). Example A b___________ works in a financial institution. BANKER A b___________ makes bread and cakes.

23.

You need a p___________ if you have problems with your water or heating system.

24.

A f__________ a___________ is responsible for your safety and comfort on a plane.

25.

A p___________ will carry your suitcases and bags in a hotel.