Percents, Proportions And Fractions Quiz 1
10 Questions
| Total Attempts: 279
---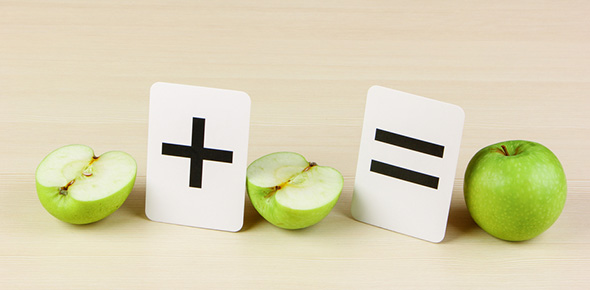 Percents, proportions and fractions
---
1.

Please fill answer below_______

2.

Find 15% of $34.

3.

Maria received 27 out of a possible 36 points on a test. What percent was her score?

4.

Three out of every 4 students have sneakers on today. In a classroom of 28 students, how many are not wearing sneakers?

5.

Janet has twice as many pokemon cards as Jake. Together they have 36 cards. How many cards does Janet have?

6.

You bought a game that was marked down by 20%. The original price of the game was $45. You also have to pay a 10% sales tax. What is the price of the game?

7.

Find the product of 3 1/3 and 1 4/5. Meaning find (3 1/3)x(1 4/5)

8.

Find what 2 and 1/2 divided by 2/3 is. Give the answer as an improper fraction, or a mixed number with a space in between the fraction and whole part.

9.

Jessica needs to measure 3 and 1/2 cups of flour, but she only has a 1/3 cup measure to use. How many scoops of the 1/3 cup measure will get her the exact amount of 3 and 1/2 cups of flour?

10.

You want to make 1 and 1/2 times the normal recipe. If your original recipe asks for 3/4 cups of flour, how many cups of flour will your new recipe require?