Identify Correct Word For Questions: Quiz!
20 Questions
| Total Attempts: 1287
---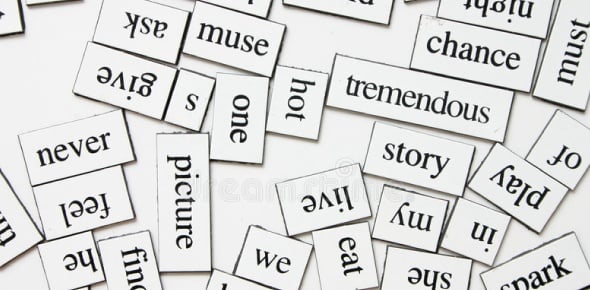 Sentence construction is complex and using the wrong word in a sentence washes off the intended message from the writer's end. The quiz below is designed to help you see how good you are at completing sentences to give the desired message. Give it a try!
---
1.

We have an ________ in our school to keep us safe.

A.&nbsp

B.&nbsp

C.&nbsp

2.

Do you like when our school has late __________?

A.&nbsp

B.&nbsp

C.&nbsp

3.

I _________ of your decision to do your homework and not go to the movies.

A.&nbsp

B.&nbsp

C.&nbsp

4.

The _________ helps me when I am working on the computer.

A.&nbsp

B.&nbsp

C.&nbsp

5.

I did not mean to ______ you.

A.&nbsp

B.&nbsp

C.&nbsp

6.

She was _________ when the dog ran away.

A.&nbsp

B.&nbsp

C.&nbsp

7.

If you believe you, you will ______.

A.&nbsp

B.&nbsp

C.&nbsp

8.

A great ________ radiates strength.

A.&nbsp

B.&nbsp

C.&nbsp

9.

Tom saw himself in the _______.

A.&nbsp

B.&nbsp

C.&nbsp

10.

The word _________ is often misspelled.

A.&nbsp

B.&nbsp

C.&nbsp

11.

We eat Corned Beef and _______ on St. Patrick's Day.

A.&nbsp

B.&nbsp

C.&nbsp

12.

There was a lot of ______ on the way to the zoo.

A.&nbsp

B.&nbsp

C.&nbsp

13.

The cashier used a _______ to ring up his food.

A.&nbsp

B.&nbsp

C.&nbsp

14.

What _______ will you choose when you get older?

A.&nbsp

B.&nbsp

C.&nbsp

15.

Her ankle was ________ after she fell.

A.&nbsp

B.&nbsp

C.&nbsp

16.

I am not sure how to _______.

A.&nbsp

B.&nbsp

C.&nbsp

17.

We will divide the cake _________.

A.&nbsp

B.&nbsp

C.&nbsp

18.

We have to ________ the windows.

A.&nbsp

B.&nbsp

C.&nbsp

19.

What is your daily _______ plan?

A.&nbsp

B.&nbsp

C.&nbsp

20.

There was a ______ in her eye.

A.&nbsp

B.&nbsp

C.&nbsp